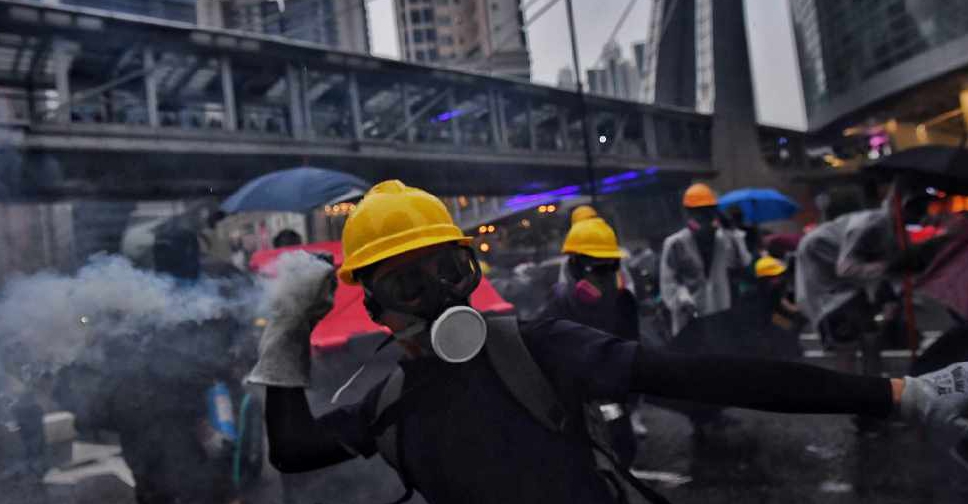 Lillian SUWANRUMPHA / AFP
As many as 36 people have been arrested in Hong Kong after Sunday's protests saw some of the fiercest clashes yet between the police and protesters.
Six police officers drew their pistols, while one even fired a warning shot into the air.
"The escalating illegal and violent acts of radical protesters are not only outrageous, they also push Hong Kong to the verge of a very dangerous situation," the government said in a statement.
According to reports, 29 men and seven women, aged 12 to 48, are being held for offences including unlawful assembly, possession of offensive weapons and assaulting police officers.
Protesters were seen hurling Molotov cocktails at security forces who responded with water cannon and tear gas.