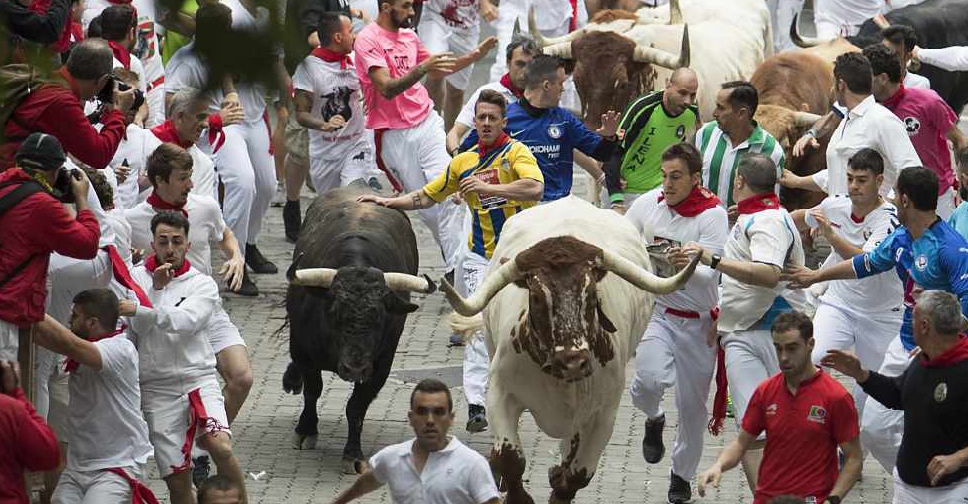 JAIME REINA / AFP
Three people have been gored at the opening bull run of the nine-day San Fermin festival in the Spanish city of Pamplona.
That's according to the Red Cross, which said 53 people were being treated for injuries.
Two runners are being treated for head trauma, officials added.
The race, which lasted two minutes and 41 seconds, saw six bulls run together in a pack for most of the 850-metre course to the city's bullring as thousands of runners joined them.
The festival regularly ignites debate about the treatment of animals, with protesters this year using fake spears protruding from their backs to highlight "animal cruelty".