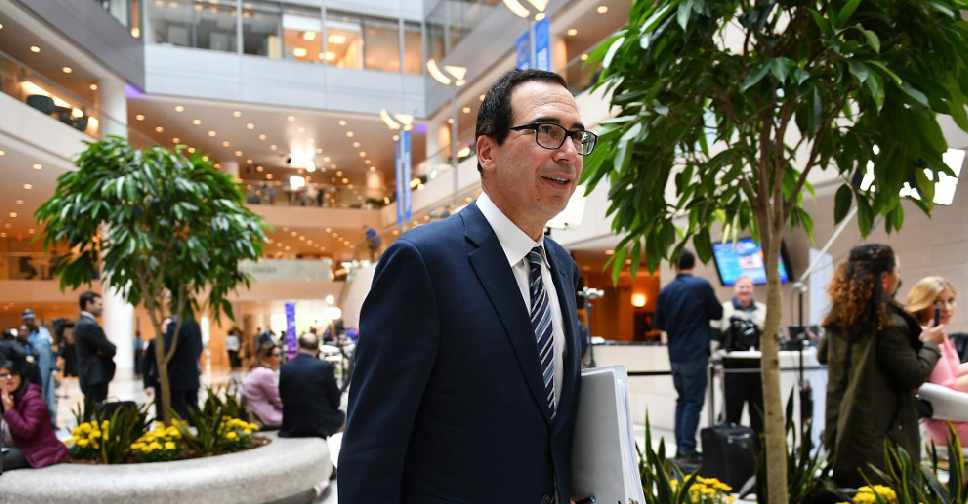 MANDEL NGAN / AFP
A group of finance ministers are working on a $10 billion package of trade finance for Venezuela, if a new government is put in place.
That's according to US Treasury Secretary Steven Mnuchin, who said that a group of 20 finance ministers met earlier this week in Washington to chalk out a plan to help Venezuela out of its economic and humanitarian crisis.
More than 50 countries have recognised opposition leader Juan Guaido as the South American nation's leader, while Russia and others still back President Nicolas Maduro.