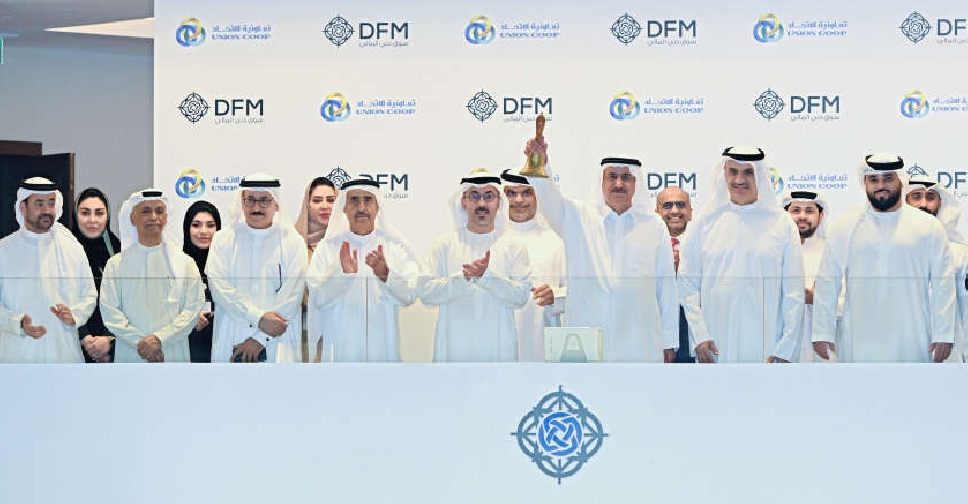 Dubai Media Office
Union Coop has become UAE's first retail cooperative to list its share's on the Dubai Financial Market.
The listing is part of the emirate's strategy to raise the competitiveness of its stock exchange and encourage more initial public offerings (IPOs).
Union Coop suspended trading of its shares through its own portal on July 1.
"The listing of Union Coop shares on the DFM will represent a key milestone in its development journey, as it provides our members with an efficient, regulated and transparent marketplace for trading of their shares," said Khalid Al Falasi, CEO of Union Coop.
As one of the largest retail cooperatives in the UAE, the value of Union Coop's shareholders' equity exceeded AED three billion. It maintains a momentous record of operational and financial excellence since 1984, as net profits recorded a compound annual growth rate of 20.5%, while its sales increased 16.85%. The Union Coop registered a 2.6% increase in net profits of the first quarter of 2022 to AED 116.5 million, while net profits of the full year 2021 reached to AED 413 million, with a profit margin of 21%.
Union Coop announces that it has appointed "xCube" to provide market maker service on its shares as part of its preparations to list on Dubai Financial Market (DFM), which is due to take place on 18th of July 2022.
For more: https://t.co/lyKlGJ1lNc pic.twitter.com/cJ8v74rBWz

— تعاونية الاتحاد Union Coop (@UnionCoop) July 17, 2022