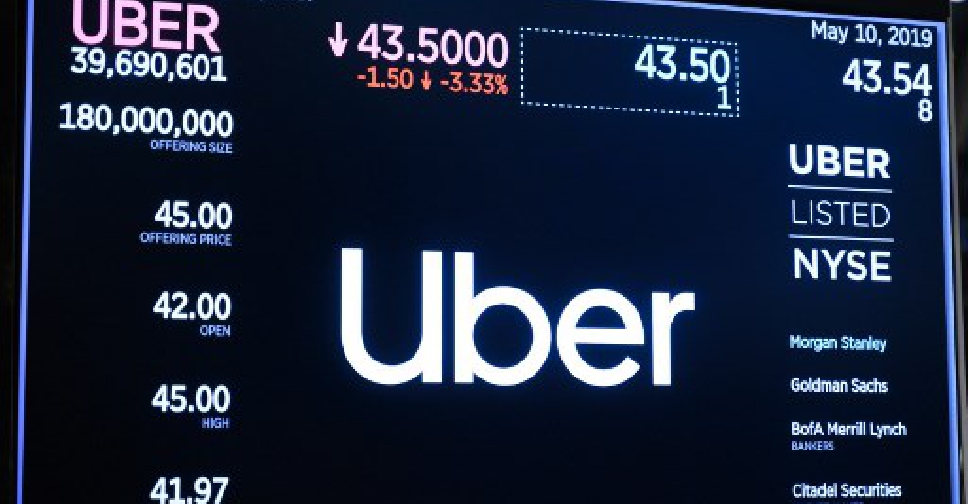 JOHANNES EISELE / AFP
Uber shares plummeted on their debut in the stock market.
Shares dropped close to 7.6 per cent on their first day of trading.
Shares ended on $41.51 (AED 152.47) below the company's listing price of $45 (AED 165.29).
Overall, it's clear that the share market listing has failed badly to win over investors.