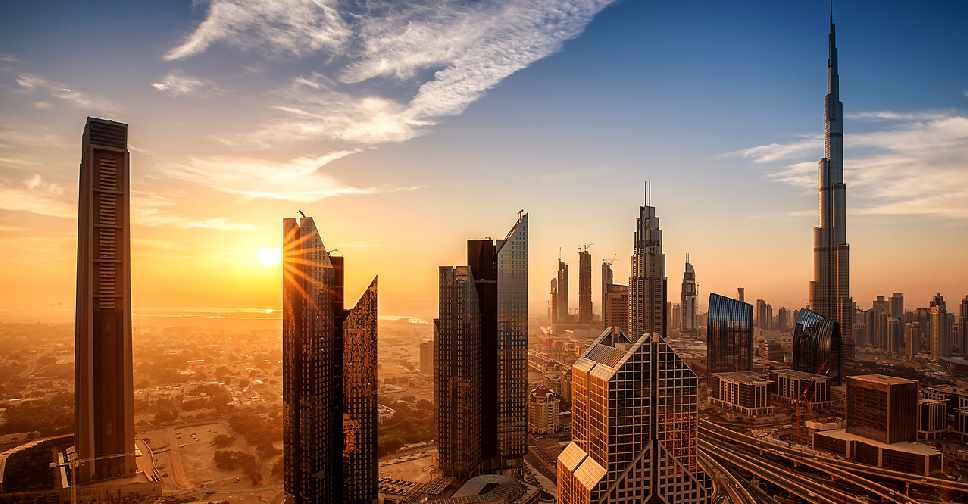 File Picture
The UAE's economic support initiatives to tide over the impacts of the pandemic have touched a total of AED 395 billion.
That's according to Humaid Al Muhairi, official spokesperson of the Ministry of Economy, who highlighted the UAE's robust economic recovery during the latest COVID-19 news briefing.
He said the UAE Central Bank has forecast a 3.6 per cent growth rate for the country's GDP by the end of 2021, with the revenues in vital sectors showing quarter by quarter growth.
The International Monetary Fund expects the country to register a growth of 3.1 per cent in 2021 and 2.6 per cent next year.
"The growth rate of government revenues from economic activities have increased by 115 per cent in the last quarter of 2020, compared to the third quarter of the same year. The revenues continued to increase in the first quarter of 2021 by 13 per cent, compared to the fourth quarter of 2020," he added.
That's not all. The number of newly registered companies in the country in 2020, increased by 4 per cent compared to 2019.
"This year is considered to be the beginning of recovery. We call on everyone to take the vaccine. Countries with a better framework will be able to have a better response," Al Muhairi highlighted.
Economy updates from the #UAE Government media briefing today. #TogetherWeRecover pic.twitter.com/ba2hF0XdIR

— NCEMA UAE (@NCEMAUAE) June 22, 2021
Meanwhile, Al Muhairi highlighted how the UAE Cabinet's decision to roll out 33 initiatives to support the economic sectors over three stages since August 2020 has helped the country mitigate the impact of the pandemic.
He added that more than one million work permits were registered in 2020, with several sectors, including health and social support, education, and IT and communications achieving growth last year compared to 2019.