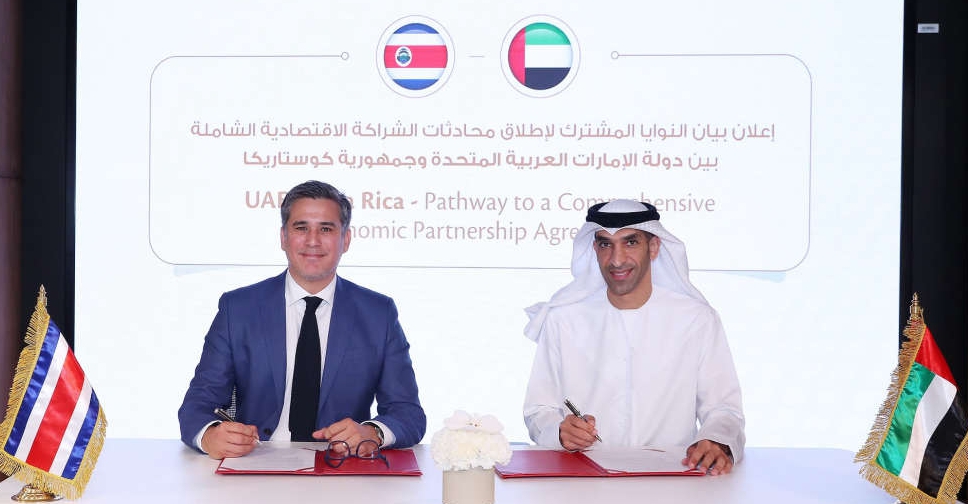 WAM
The UAE and Costa Rica have started negotiations to establish a Comprehensive Economic Partnership Agreement (CEPA).
It will help strengthen trade ties, ease market access and create joint investment opportunities in key sectors.
Non-oil trade between the two countries grew by 19 per cent annually to reach AED 216 million in 2022.
Dr. Thani bin Ahmed Al Zeyoudi, UAE Minister of State for Foreign Trade, and Manuel Tovar Rivera, Costa Rica's Minister of Foreign Trade, signed a joint statement marking the launch of preliminary talks to establish a CEPA.
The signing took pace during the visit of a high-level Costa Rican delegation to the Ministry of Economy's headquarters in Dubai.
The UAE's investments in Costa Rica span sectors such as IT, tourism, retail, advertising, media, real estate, renewable energy, air transport, and logistics.
Al Zeyoudi said that the UAE will continue its efforts to build partnerships with strategic global markets under the country's comprehensive economic partnerships programme, which was launched in September 2021.
Through this programme, the UAE has signed four agreements so far – with India, Israel, Indonesia, and Turkey – and the upcoming period will see the signing of more agreements with other countries.
As a result of these efforts, the UAE's non-oil foreign trade crossed the AED 2 trillion mark for the first time in history in 2022, up 17 per cent from 2021.