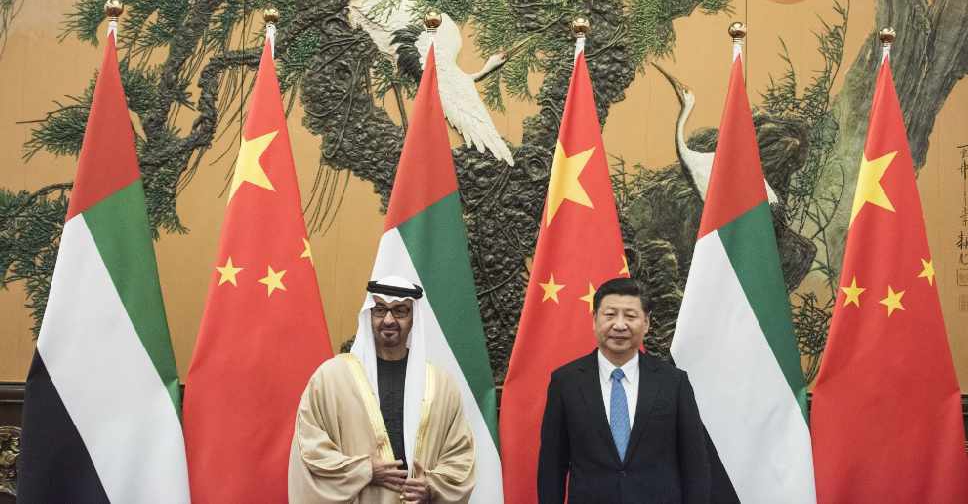 Bilateral trade between the UAE and China show a strong increase. (FRED DUFOUR / POOL / AFP)
Bilateral trade between the UAE and China amounted to over AED 41 billion in the first quarter of the year, a 16 per cent increase compared to the same period in 2018.
According to Dubai's Department of Economic Development (DED), 618 new business licenses were issued to Chinese companies last year which shows a year-on-year increase of nearly 23 per cent.
By the end of 2018, nearly 6,000 effective business licences for Chinese companies were registered in Dubai.
This week, His Highness Sheikh Mohamed bin Zayed Al Nahyan, Crown Prince of Abu Dhabi and Deputy Supreme Commander of the UAE armed Forces will embark on a state visit to the East Asian nation.