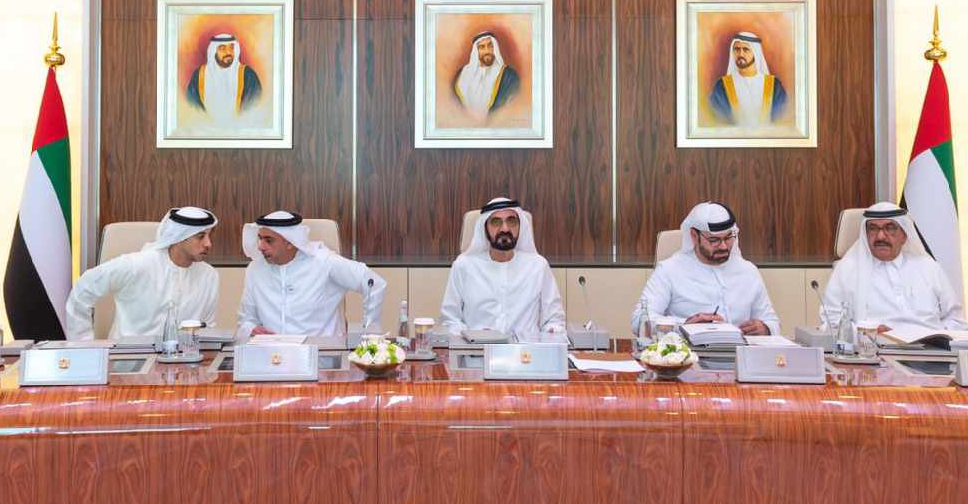 @HHShkMohd/ Twitter
The UAE Cabinet has approved a decision to allow up to 100 per cent foreign investment in as many as 122 economic activities across 13 sectors.
Agriculture, manufacturing, renewable energy, e-commerce, transportation, arts, construction and entertainment are among the sectors that will be fully open to foreign ownership.
The decision was taken during a Cabinet session chaired by His Highness Sheikh Mohammed Bin Rashid Al Maktoum, Vice-President and Prime Minister of the UAE and Ruler of Dubai.
ترأست اليوم جلسة لمجلس الوزراء بأبوظبي، اعتمدنا خلالها فتح ١٢٢ نشاط اقتصادي بالدولة للتملك بنسبة تصل لغاية ١٠٠٪ للأجانب. قطاعات مثل الزراعة والصناعات التحويلية والطاقة المتجددة والتجارة الالكترونية والنقل والفنون والتشييد والترفيه وغيرها ستكون مفتوحة بنسبة ١٠٠٪ للاستثمار الأجنبي pic.twitter.com/zJsqmHtnva

— HH Sheikh Mohammed (@HHShkMohd) July 2, 2019
The UAE Cabinet approves the sectors and economic activities eligible for up to 100% foreign ownership in the UAE to enhance the growth environment for investments. #UAEGov pic.twitter.com/lKoYbWzkbt

— UAEGOV (@uaegov) July 2, 2019