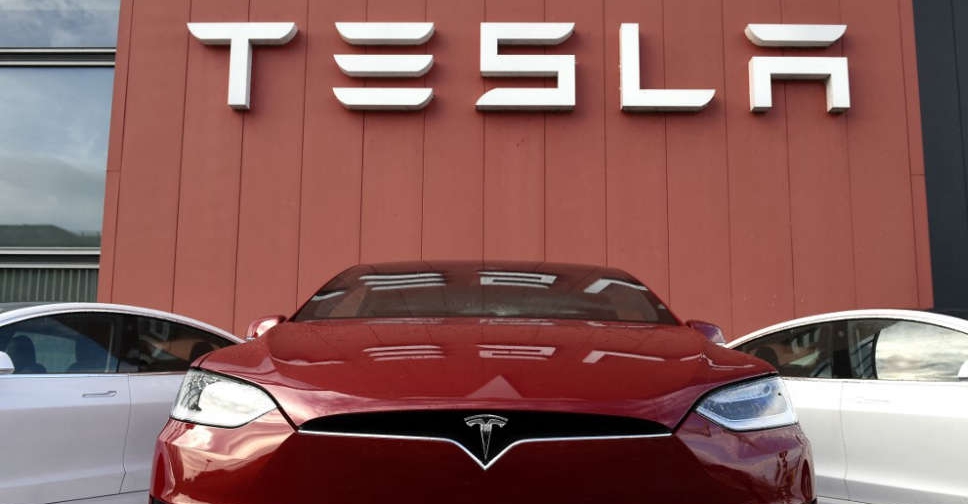 File picture
Tesla Inc. faced a 5 per cent decline in its shares during extended trading on Wednesday after a highly anticipated investor event in Texas that teased a "next generation" electric-vehicle platform. 
Although the event was filled with plenty of talk about electrification and sustainability, the automaker stopped short of revealing many details about the new platform.
During the four-hour presentation, CEO Elon Musk sidestepped questions regarding the new vehicles' performance, prototype timeline, looks and whether production would start at an existing factory before moving to its future Mexico factory.
"We will have a proper sort of product event, but it would be jumping the gun if we answer your questions [now]," Musk said, before requesting other questions from the mostly Wall Street audience.
Tesla's stock had advanced right after the closing bell, having gone down 1.4 per cent at the end of the regular trading day. However, the stock saw losses mount as the event in Austin progressed.
Tesla executives announced that they had to "fully rethink" the manufacturing process to make electric vehicles faster and more cheaply, with a smaller powertrain and lighter weight. The company promised a more affordable next-generation EV platform, which could be the base for more than one vehicle.
"Probably the most exciting announcement of the day is that we're going to be building a gigafactory in Mexico," Musk said at the beginning of the Q&A session after the scheduled presentation. The next-generation vehicles would be made there.
Despite the positive announcements, investors seemed disappointed by the lack of concrete information on the new platform. Edmunds' Jessica Caldwell commented in an email that "Musk's clear path to a sustainable-energy Earth is admirable, but investors may have preferred if Tesla outlined a clear path toward sustainable profits in a high-growth market".
Around a year ago, Musk had tweeted that a new master plan was in the pipeline. In March 2016, "Master Plan 2" was released which promised many things, but on the whole, failed to deliver, especially Musk's hopes for self-driving cars and car sharing. The first so-called master plan, from 2006, shared Tesla's vision of a sports car, which would form the basis for funding for future affordable EVs.
The investor day event took place as Tesla's stock rebounded to the $200 level since trading as low as $109.10 in late December. The stock has surged 64 per cent in the quarter so far, though it is down 30 per cent over the past 12 months. That compares with a decline of about 8 per cent for the S&P 500 index SPX, -0.47 per cent in the past 12 months and contrasts with a quarterly advance by that stock-market benchmark of around 3 per cent.
Tesla reported mixed fourth-quarter results in late January, with revenue slightly below Wall Street expectations but injected some optimism in its production outlook for 2023 and promised to rein in costs faster. Musk also assured investors that demand for Tesla's EVs was not a concern.