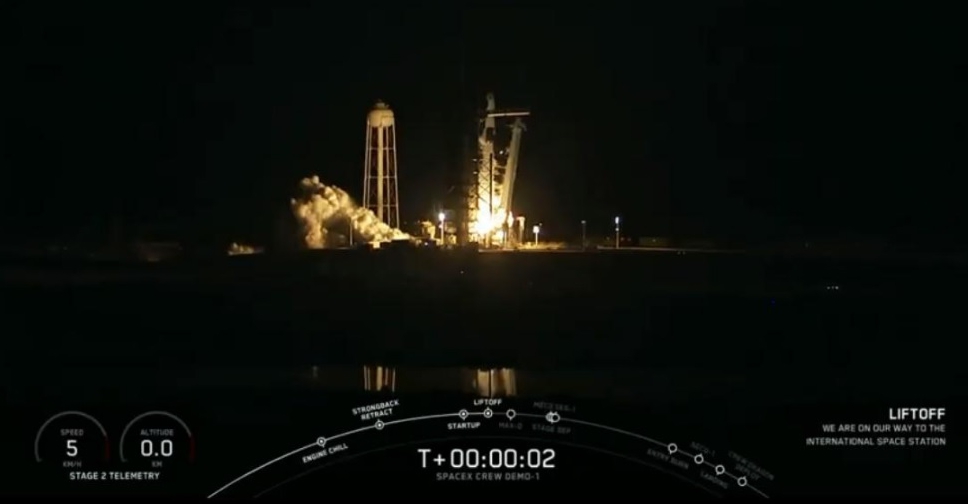 Twitter/SpaceX
A SpaceX rocket with a newly designed unmanned crew capsule blasted off on Saturday for the International Space Station.
SpaceX's Crew Dragon's test flight lifted off at 0749 GMT from NASA's Kennedy Space Flight Centre in Florida, carrying a test dummy nicknamed Ripley.
If the mission is successful, the American space agency is likely to approve it for regular astronaut use from later this year.
The launch also marks a key milestone for Elon Musk's space company, who want to get people to Mars.