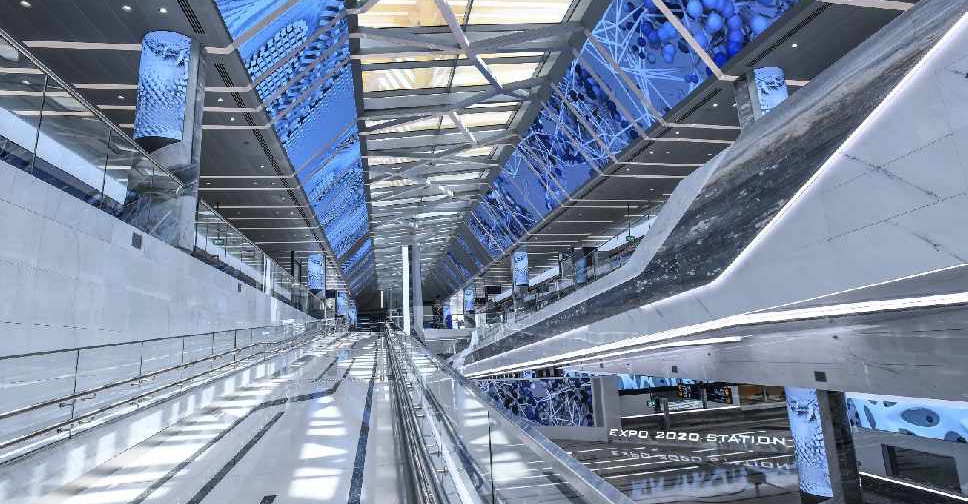 Dubai Media Office
Dubai's Roads and Transport Authority (RTA) is offering investment opportunities for renting retail outlets at the metro stations of Route 2020.
These include "40 retail outlets spanning an area of 15,860 square feet in addition to 5 sales kiosks" at Jebel Ali, The Gardens, Discovery Gardens, Al Furjan, Jumeirah Golf Estates, Dubai Investment Park and Expo 2020 stations.
Making the announcement, Abdul Mohsen Ibrahim Younes, CEO of Rail Agency at the Roads and Transport Authority (RTA) said these outlets are "brilliant investment opportunities" for businesses "as they are considered high-attraction spots for shoppers and tourists on the move".
According to RTA's studies, the number of Route 2020 is projected to be used by 125,000 riders per day in 2021 and shoot to about 275,000 riders per day by 2030.
"Studies also revealed that Expo Station is expected to witness 35,000 visitors per day during weekdays, and 47,000 visitors per day during weekends. This number accounts for about 29 per cent of the total expected daily visitors of Expo," he added.
Giving the individual break-up, Younes said the "elevated stations of Route 2020 cover an area from 8,100 to 8,800 square metres, while the two underground stations cover an area from 27,000 to 28,700 square metres, and Expo station covers 18,800 square metres.
"Route 2020 includes the biggest station in the entire Dubai Metro network vis-à-vis the Jumeirah Golf Estates Station. It has an area of 27,000 square metres, extends 226 metres in length, and can handle up to 250,000 riders per day. The station serves surrounding areas such as the Jumeirah Golf Estates, Dubai Production City and Dubai Sports City."
Since the launch of the metro project in 2009, metro stations contributed to fulfilling RTA's strategic objectives of reaching to new urban and economic zones, such as Expo, which will be up-and-running in October 2021.