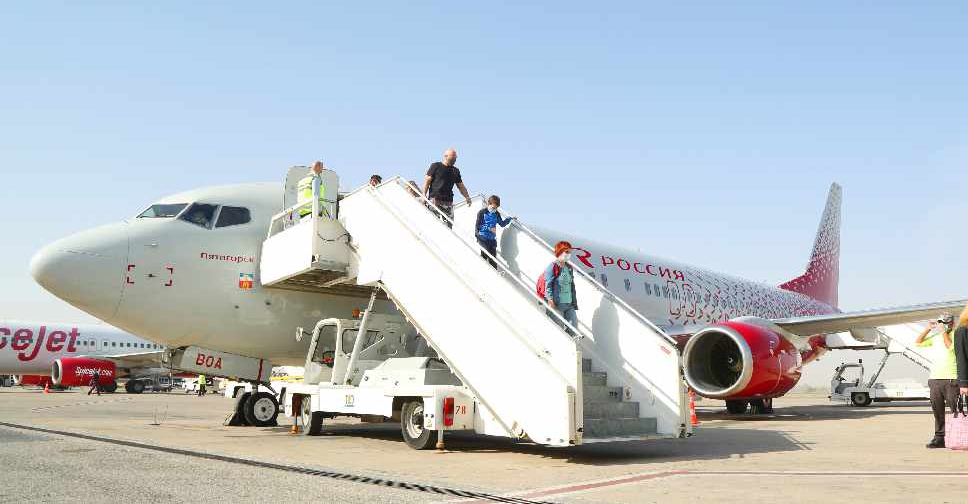 Supplied
Ras Al Khaimah International Airport (RAK Airport) has opened up a new service to Russia through a partnership with Rossiya Airlines.
The inaugural flight from the carrier arriving from the Russian city of Yekaterinburg - Russia's fourth-largest city and the second-largest in Siberia - on Friday April 2.

The airport's commencement of operations with the airline directly connects the UAE's northernmost emirate to nine destinations in the world's largest country.

Touching down at 08:35 at RAK Airport, Rossiya Airlines flight FV 5633 marked the start of a service that offers passengers weekly flights to and from major cities in Russia, including its capital, Moscow and its second largest city and cultural centre, St. Petersburg.