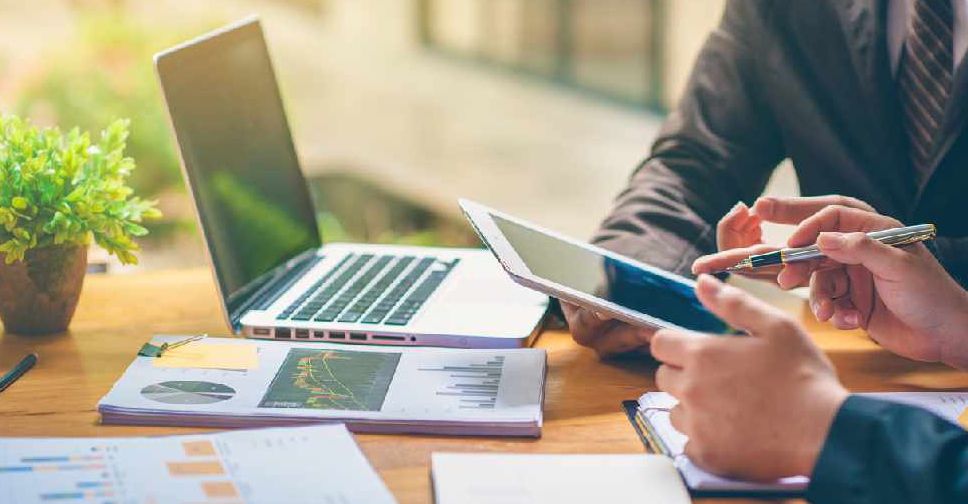 iStock
The Hays 2021 GCC Salary & Employment Report says 82 per cent of companies in the Gulf region are already in recovery following the COVID-19 pandemic.
The global professional recruitment group says 2020 was a year of unprecedented change and challenges for the international job market.
The survey of more than 3,500 employers and employees from across the region, found that 45 per cent of employers reduced headcount in 2020.
A total of 28 per cent of businesses were "severely negatively impacted" by the pandemic and 21 per cent were "unaffected or positively impacted".
Salaries for the majority of professionals working in the Gulf region were "unaffected or have been positively impacted" over the last 12 months.
While 18 per cent of working professionals' salaries fell in 2020 compared to 2019, 34 per cent saw increases and 48 per cent remained the same.
The report found that IT and Tech professionals experienced the greatest number of pay increases in 2020 (38 per cent), while the lowest was paid to those in Office Support and Administration roles (26 per cent).
When comparing different sectors, Telecoms, Pharmaceuticals and Life Sciences, and Banking and Financial Services were the three most robust in 2020, with only 6 per cent of employees experiencing a pay cut.
In contrast, the Aviation, Hospitality and Tourism, Engineering, and Property industries introduced salary reductions to the highest degree, with 34 per cent of employees experiencing a pay cut.
Chris Greaves, Managing Director of Hays Gulf region, highlighted that "demand and salaries for Tech professionals have been relatively high".
"Employers are willing to pay high salaries for the top tech talent to ensure they are set up as efficiently as possible for business going forward. In contrast, demand and salaries for Office Support and Administrative roles have decreased as the pandemic forced the closure of many offices during the lockdown and this, along with the shift to more home and remote working, has made many of these roles redundant," he added.
Looking ahead for 2021, 64 per cent of employers expect to recruit additional staff and 47 per cent plan salary increases in their organisations.
People also said they want more flexible work patterns, with 78 per cent of employees expressing this as a preference.
"From our own experiences in the market, business activity really picked up across all sectors towards the end of 2020 and we believe this momentum will continue over the coming months, giving rise to a larger proportion of the working population receiving salary increases in 2021 compared to 2020," said Greaves.
"Employers will undoubtedly be more cautious with spend on hiring and remuneration of staff than they were pre-pandemic but we believe that the worst impacts of the pandemic are behind us and organisations will only add to their headcount and reward staff going forward rather than freezing pay or making further redundancies."