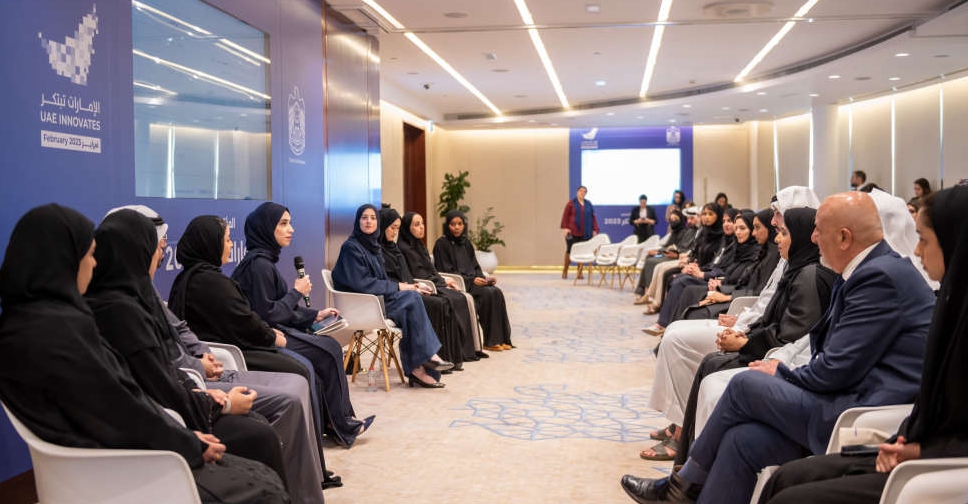 WAM
The UAE government has announced the launch of 'UAE Innovates 2023', held in collaboration with Executive Councils across the country.
Since its inception in 2015, UAE Innovates has become an annual flagship event that supports the government's vision to enrich the culture of innovation.
The 2023 edition will feature hundreds of events and activities in February, and its details were announced at a press conference on Wednesday.
Huda Al Hashimi, Deputy Minister of Cabinet Affairs for Strategic Affairs stressed that UAE Innovates 2023 will catalyse the nation's efforts in supporting innovation and sustainability, in line with the directives of President His Highness Sheikh Mohamed bin Zayed Al Nahyan in declaring 2023 the 'Year of Sustainability'.
She added that the nationwide celebrations reflect the vision of His Highness Sheikh Mohammed bin Rashid Al Maktoum, Vice President, Prime Minister and Ruler of Dubai, that the future belongs to whoever can imagine it, design it and implement it, adding that the event will also focus on promoting the culture of innovation in the UAE government and the wider community.
Abeer Tahlak, Director of the Mohammed bin Rashid Centre for Government Innovation said that the 2023 edition will witness hundreds of in-person and virtual events, including competitions, presentations, and innovation hackathons across various regions within the UAE.
She told ARN News that this year's edition of the UAE Innovates Award will have an additional category for the most sustainable innovative project.
In addition, the winners of the UAE Innovates 2023 Award will be recognized in a ceremony that marks the end of the event.
During the press conference, representatives of the UAE Innovates Executive Councils shared details of the events and activities planned by each of the emirates.
Abu Dhabi has planned up to 50 events, mainly knowledge sessions, innovation labs, workshops and more, organised by 15 government and private entities.
In Dubai, the main event will be "Innovation Dialogues" that will attract government and private entities as well as community members.
Sharjah will witness 27 workshops, 3 competitions, a virtual forum that attracts community members, in addition to organising two innovation labs.
The events will also showcase 40 academic projects and 27 innovative projects.
In Ajman, activities will focus on organising a virtual innovation exhibition throughout the month, and will witness the participation of 13 government and private entities in 35 events.
In Umm Al Quwain, 15 government and private entities will participate in organising numerous activities, showcasing 30 innovative projects, organising 20 workshops and brainstorming sessions, and two major innovation exhibitions.
Fujairah will organise 57 events and activities within 5 key pillars, primarily industry, economy and trade; environmental and municipal services; security and safety; content and new media; in addition to education.
One of the key events is the Ministry of Education's annual National Science, Technology and Innovation Festival from February 1-5.
The festival, which focuses on "We the UAE 2031" vision, is a pioneering platform to promote a culture of innovation for future generations and will comprise competitions and events, as well as offer a platform to display innovative students' projects.
A total of four innovative projects will be selected, and the winners will be honoured as part of the festival. The jury, consisting of nine chief innovation officers, will evaluate the entries.
A student retreat will be held for the winners, bringing them face-to-face with ministers to present and develop their ideas for implementation across relevant government entities.