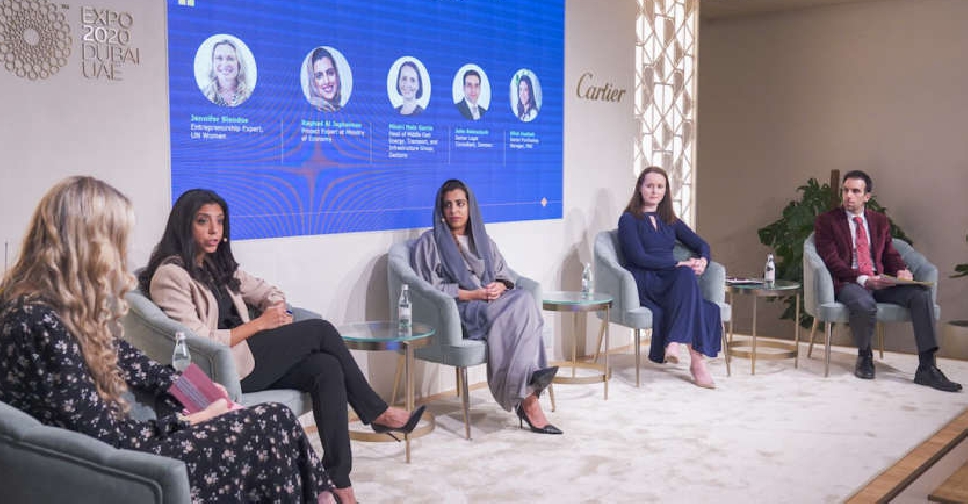 WAM
Hundreds of thousands of women around the world have benefited from the skills, resources and opportunities provided by a UAE based organisation.
At a panel discussion held at the Women's Pavilion at Expo 2020 Dubai, the Sharjah based National Women Advancement Establishment (NAMA) spotlighted the potential of enabling women entrepreneurs to build a better world.
The session, hosted jointly by the Establishment and UN Women as part of the Global Goals Week at Expo 2020 Dubai, discussed enhancing outcomes for women and boosting national economies through gender-sensitive reforms.
NAMA's support to the UN through policy advice, technical support and data, evidence and knowledge, has enabled more than 340,000 women to to participate equally in markets and support economic growth overall.
In a statement issued following the event, H.E. Reem Bin Karam, Director of NAMA, reaffirmed NAMA's firm commitment to building an ecosystem for women's economic empowerment. She called on public and private sector stakeholders to apply actionable solutions unveiled at the session to make informed procurement decisions to promote inclusive supply chains and contribute to the SDGs.
The Director said that "for many women, entrepreneurship offers a path to economic empowerment. We need firm commitments from all stakeholders to build partnerships, make our ambitions a reality and further enable women entrepreneurs".
NAMA, UN Women economically empower 340,000 women globally#WamNews https://t.co/3sps9I0lbv pic.twitter.com/3YS7WvIyeH

— WAM English (@WAMNEWS_ENG) January 20, 2022