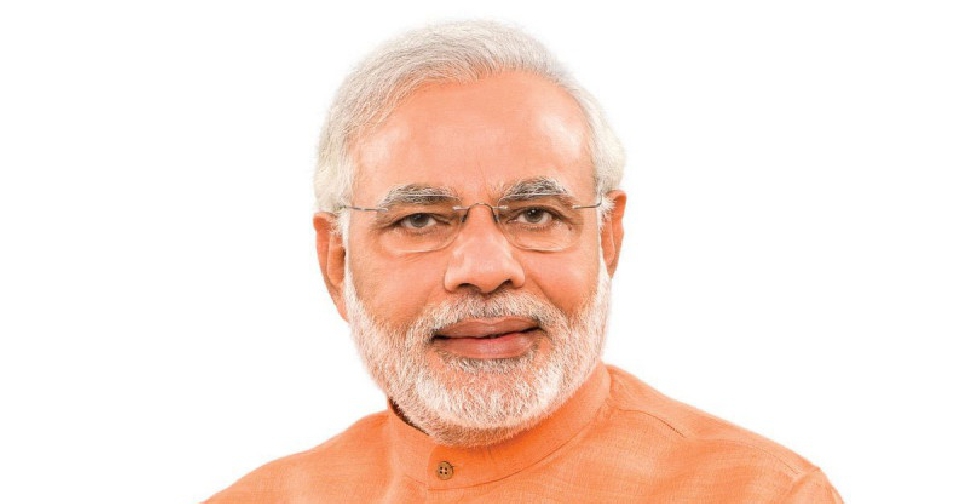 WAM
Narendra Modi says the UAE can be India's 'valuable partner' in its quest to achieve a USD $5 trillion economy.
The Indian Prime Minister made the comments in an exclusive interview with the national news agency WAM.
He arrived in Abu Dhabi on Friday night to start a two-day state visit to the Emirates.
Modi said UAE-India relations are "at their best ever," adding that UAE investments in key sectors in India are growing.
"There has been an increasing interest in investments in India in sectors ranging from renewable energy, food, ports, airports, defence manufacturing and other sectors," he told WAM.
"UAE investments in sectors such as infrastructure and housing are being enhanced. The UAE is our third largest trade partner with about US$60 billion bilateral trade in 2018-19. Many of our companies are investing here in UAE. Both countries are working closely and vigorously to implement the commitment of US$75 billion investment by UAE in India. and I feel immensely proud of conveying that India-UAE relations are at their best ever."
The Indian Prime Minister also highlighted the importance of the Comprehensive Strategic Partnership Agreement signed during the visit of His Highness Sheikh Mohamed bin Zayed Al Nahyan, Crown Prince of Abu Dhabi and Deputy Supreme Commander of the UAE Armed Forces, to India in January 2017.
"Since then we have made enormous progress in implementing agreements signed in key areas, including defence, security, investment in infrastructure, energy and more. In other words, our relations are truly multi-dimensional," Modi told WAM.
"I sincerely compliment the leadership and direction that His Highness Sheikh Mohamed bin Zayed has personally provided in taking this relationship to new heights."
The Prime Minister said he believes that his third visit to the UAE in the last four years reflects the desire and will of the two countries to sustain the momentum achieved in the bilateral relationship."
He also told WAM that he looks forward to further strengthening India's all-round cooperation with UAE during his current visit.
"I also look forward to holding discussions with my brother His Highness Sheikh Mohamed Bin Zayed. I greatly admire his vision. I always find exchange of views with him stimulating and energising," Modi said.
"We have a number of important matters to discuss regarding bilateral relations as well as the regional and global situation. I am confident that my visit will serve to further strengthen our robust and vibrant relations. I am very upbeat about the trajectory of our relations and for opening up new areas of cooperation. I think there exist huge potential to make this cooperation a win-win (partnership) for both countries."
The Indian Prime Minister also told WAM that he was honoured to receive Order of Zayed, which is the the highest civilian award of the UAE.
"It is an honour of special significance for me and my fellow 1.3 billion Indians," Modi said.
'It commemorates the memory of a great and visionary world leader, the father of this beautiful nation, the late Sheikh Zayed bin Sultan Al Nahyan. It is an even greater honour to be conferred this Order in the birth centenary year of Sheikh Zayed. His ideas, vision and wisdom are very much relevant in the contemporary times. This award for me also symbolises the brotherly ties between our two countries and their peoples."