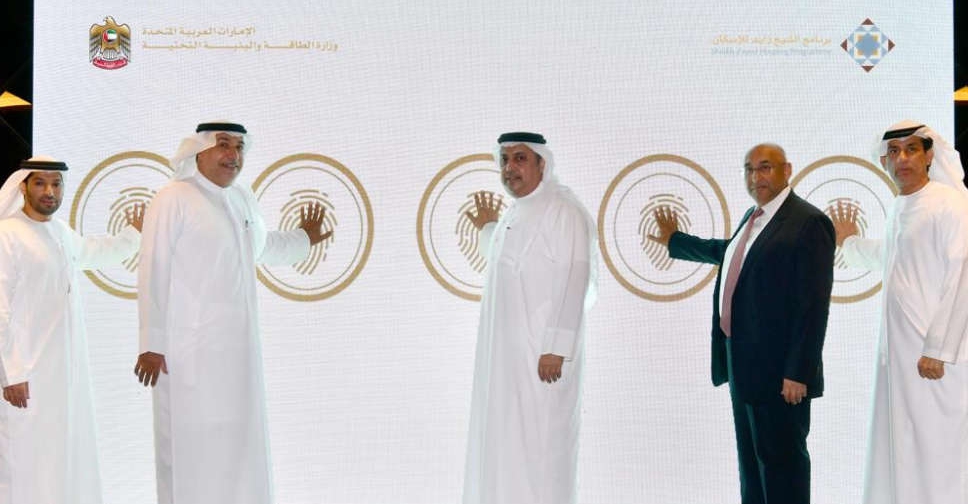 WAM
The first 500 beneficiaries of loans granted by the Sheikh Zayed Housing Programme have been announced.
Suhail bin Mohammed Al Mazrouei, Minister of Energy and Infrastructure, confirmed there'll be 3,000 housing loans granted at a rate of 500 decisions per month for the rest of the year.
The initial batch of 500 loans is worth AED 400 million.
The minister made the statement on the sidelines of a Memorandum of Understanding (MoU) between the Ministry and four national banks - First Abu Dhabi Bank (FAB), Emirates NBD, Dubai Islamic Bank and Abu Dhabi Islamic Bank, to implement the Cabinet's directives on the new housing policy.
Mohammed Al-Mansoori, Director of the Sheikh Zayed Housing Programme, explained that the MoU supports the new policy based on national banks taking over the entire process of financing citizens' housing loans, with the Sheikh Zayed Housing Programme financing the value of the interest on the loan on behalf of the loanee.
He added the Ministry of Energy and Infrastructure aims to meet citizens' needs for government housing, provide multiple financing options at reasonable rates, reduce waiting time for housing assistance, and enable citizens to obtain competitive rates for supplementary loans.
Sheikh Zayed Housing Programme announces 500 decisions, worth AED400 million#WamNews https://t.co/V6I1zJ2WxD pic.twitter.com/v5xPUfStoi

— WAM English (@WAMNEWS_ENG) July 5, 2022