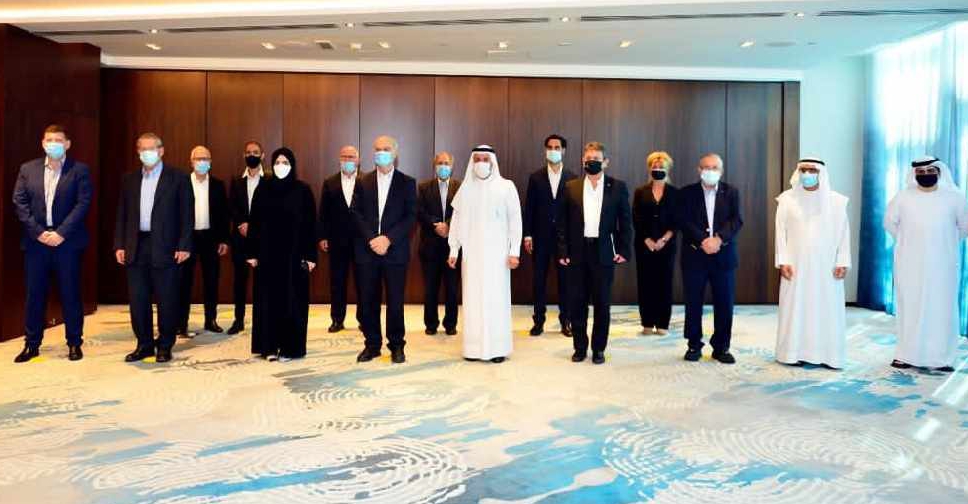 WAM
A high-ranking Israeli delegation has been visiting the Dubai Airport Freezone Authority (DAFZA).
Dr Mohammad Al Zarooni, Director General of DAFZA, along with senior officials welcomed the group, which was led by Uriel Lynn, President of The Federation of Israeli Chambers of Commerce (FICC) and President of the Tel-Aviv & Central Israel Chamber of Commerce.
The two sides discussed the foundations for cooperation and the ways to benefit from the commercial and investment opportunities provided by the UAE, the Emirate of Dubai and the free zone.
The Dubai Airport Free Zone Authority recently signed a deal with the Federation of Israeli Chambers of Commerce.
The agreement will promote Dubai as a global trade centre and a vital business environment for Israeli companies.
While the FICC will encourage Israeli companies to participate in business events in the emirate, it will also provide them with the required information to promote DAFZA as an ideal destination for business growth across the globe.
The Israeli delegation viewed a presentation on projects including Dubai CommerCity, the first regional e-commerce free zone.
Dr Mohammad Al Zarooni said, "The visit of the Israeli economic and commercial delegation comes in a new and vital harmony for the business community ties between Dubai and Israel. Dubai's economy is open to global markets and distinguished by its strategic location and an environment that stimulates investment and trade for growth and prosperity, especially through free zones, which are an essential tributary to activating and revitalizing global trade and supply chains."
DAFZA welcomed a high-level business delegation led by Uriel Lynn, President of The #FICC and President of the Tel-Aviv & Central Israel Chamber of Commerce. pic.twitter.com/IxKMtoxKwR

— DAFZA (@DAFZAOfficial) November 10, 2020