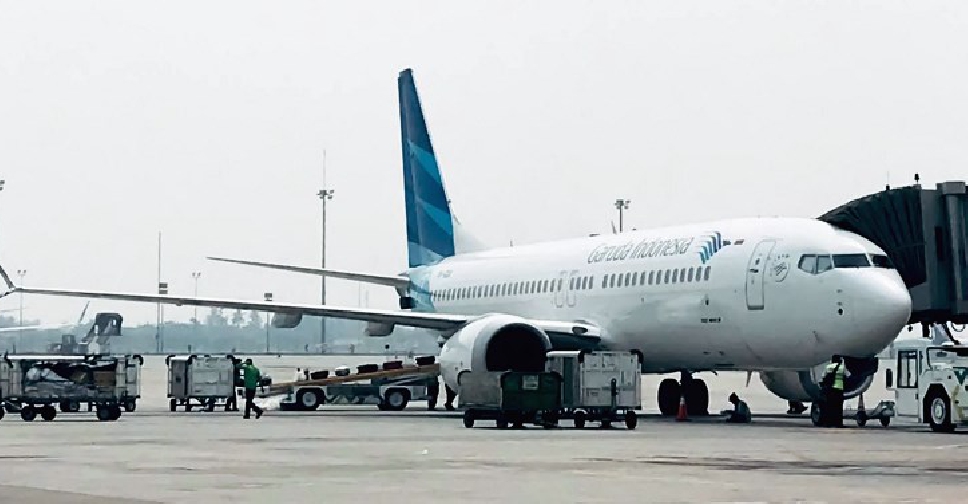 IHWAN IDAMIN HARAHAP / AFP
Indonesia's national carrier Garuda is cancelling its order for 49 Boeing 737 Max 8 jets after two fatal crashes involving the plane.
It is thought to be the first formal cancellation for the model.
Garuda has already received one of the aircraft as part of a 50-plane order worth $4.9 billion (around AED 18 billion), made in 2014.
But it has now sent a letter to Boeing saying that it no longer wants to receive the remaining jets.
Aviation authorities around the world have grounded the 737 Max over safety concerns following the crash of an Ethiopian Airlines flight earlier this month.
Another crash took place last October involving a Lion Air flight that plunged into the Java Sea.
Boeing had earlier announced it is going to fit safety alert features to all of its 737 MAX 8 planes.
The cockpit warning light, which can tell pilots about problems was not fitted on the planes involved in the recent crashes.