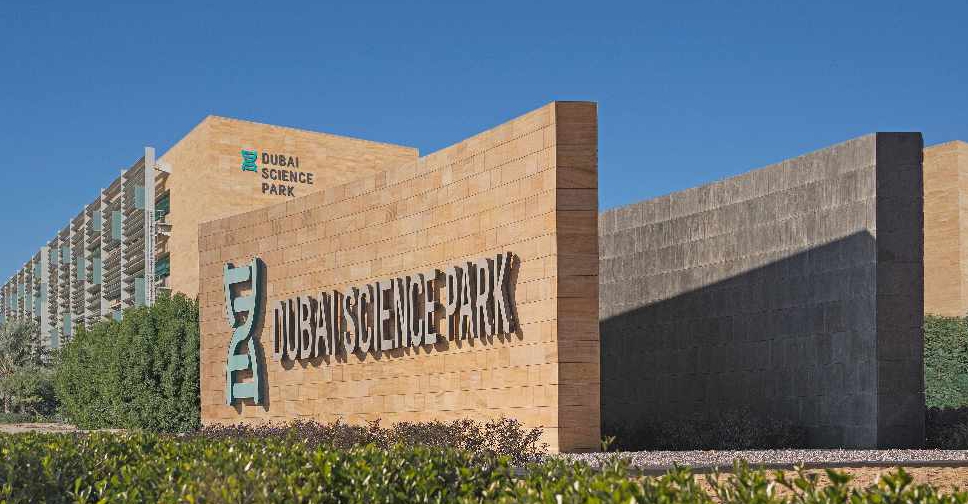 Supplied
Dubai Science Park continues to attract leading companies involved in the biotechnology, pharmaceutical and life sciences sectors.
The business district is currently home to more than 400 companies and 4,000 professionals.
Many top international firms joined the Park last year as the importance of science, technology and medical innovation came to the fore.
Several existing business partners also expanded their presence, opening new offices and innovation centres to develop new products as Dubai reinforced its position as an attractive destination for healthcare-focused companies.
New businesses at Dubai Science Park include New York Stock Exchange-listed biotechnology multinational Biogen, which makes neurological disease treatments; Dubai-based DGrade, the first bottle-to-yarn manufacturing company to make clothes out of plastic waste; and Indian's largest biopharmaceutical company, Biocon, which has a presence in more than 120 countries, employs over 12,000 staff, and develops medicine to treat diabetes, cancer and autoimmune diseases.
More than 400 companies and 4,000 professionals are based in #Dubai Science Park today, after a global push to bolster healthcare systems served as a catalyst for biotechnology, pharmaceutical and life sciences leaders to join the business district.https://t.co/yglfqBbbjl pic.twitter.com/U4xOpCZTJE

— Dubai Media Office (@DXBMediaOffice) January 25, 2021
Dubai: A Hub for Scientific Talent
In addition to a raft of new companies, existing business partners including Germany's life sciences leader Bayer expanded its presence by opening a new regional headquarters in Dubai Science Park.
Meanwhile, US-based IFF opened earlier this year a new creation, application and innovation centre for its Taste, Food & Beverage division in Dubai Science Park, to drive further growth in Africa, Middle East, Turkey, and India (AMETI).
The state-of-the-art 1,400 sq.m. creative facility services companies within the AMETI region by offering innovative flavours, savoury solutions, juice-based compounds, inclusions, colours, and food protection solutions.
The new lab is supporting both the creation and application needs of all key categories, including snacks, beverages, savoury, sweet and dairy. The creative centre also includes a sensory facility, as well as an analytical lab. In line with the company's focus on sustainability, the facility is GOLD LEED certified.
Marwan Abdulaziz Janahi, Managing Director of Dubai Science Park, said: "The remarkable international response to this extraordinarily challenging year has reminded all of us that science matters. It took less than a year to vaccinate the first person after the virus' genetic sequence was made public, and this will go down as a historic moment for pharmaceutical innovation. In Dubai Science Park, our business partners have been at the heart of the region's response to the pandemic, providing cutting-edge testing and disinfection services."
He added: "With a renewed sense of hope as the region shifts its focus to growth, scientific innovation will play an increasingly critical role in the UAE's knowledge-based economy. By providing a business-friendly environment with state-of-the-art infrastructure, sustainable laboratories, light industrial units and favourable rules and regulations, we have created a holistic ecosystem to support startups, entrepreneurs and multinational corporations operating across the sciences, environmental and energy sectors. Inspired by the UAE's visionary leadership, we are optimistic this year."
Boosting the UAE's Response and Recovery
Established in 2005, Dubai Science Park is a vibrant business district home to leading local and international institutions including the UAE Ministry of Health and Prevention, Pfizer, Medtronic, Olympus and Mettler Toledo.
Many of these companies played a critical role in the UAE's efforts to mitigate the impact of COVID-19, with companies such as Alliance Global supplying hundreds of thousands of PCR test kits across Africa, the Middle East, and Central Asia.
As part of its commitment to supporting the community last year, Dubai Science Park continued to host a regular series of panel discussions and talks on topics ranging from mental health and well-being to clinical research, and COVID-19.