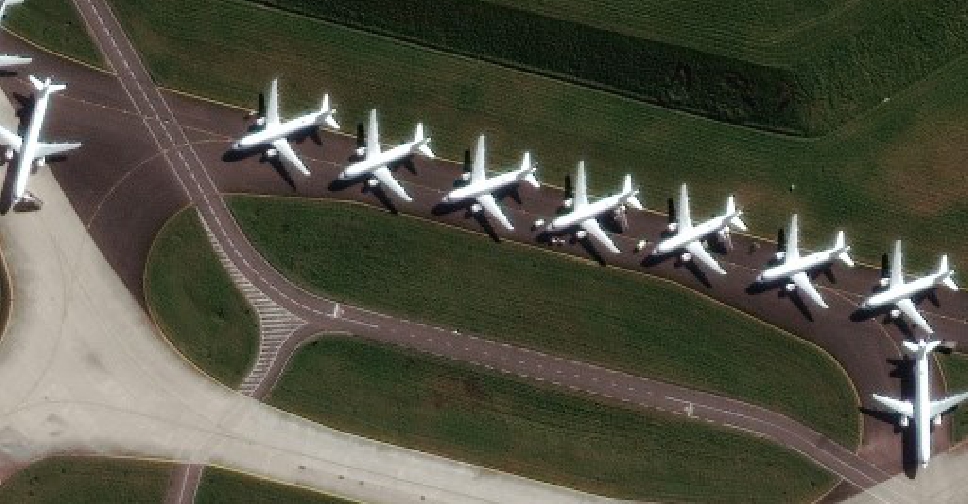 Satellite image ©2020 Maxar Technologies / AFP
The suspension of inbound, outbound and transit passenger flights in the UAE is still in effect.
That's according to the General Civil Aviation Authority (GCAA), which confirmed that the decision is still in place as part of the precautionary measures taken to curb the spread of COVID-19.
The GCAA's statement came after they authorized the temporary operation of outbound passenger flights by Emirates Airline and Etihad Airways, which they clarified are an exception.
Both airliners confirmed that the move was approved by authorities and will help UAE residents and visitors return to their home countries.
This also comes after the GCAA ensured that all the necessary precautionary measures required by the Ministry of Health and Prevention (MoHAP) have been taken to carry out the repatriation process.