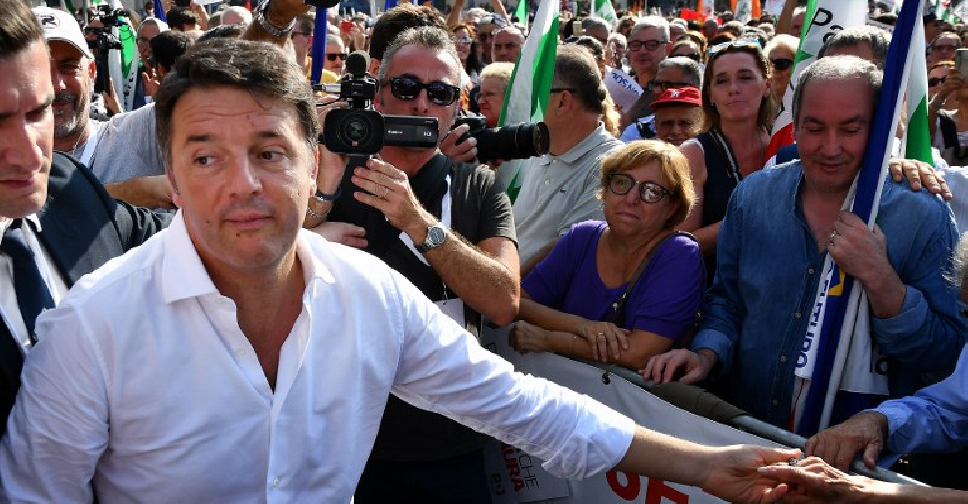 ALBERTO PIZZOLI / AFP
Italy's youngest ever Prime Minister has weighed in on Brexit.
Speaking to ARN News at the ongoing Ideas Abu Dhabi event, Senator Matteo Renzi said the entire campaign for the United Kingdom to leave the European Union was based on "fake news".
Not one of eight proposals brought forth by MPs have secured clear backing in a series of votes in the Commons on Wednesday.
Renzi tells ARN News what he makes of Brexit.
You can hear the entire interview as part of an Ideas Abu Dhabi special with Natalie Lindo, next Friday the April 5 at 10:00 am on Dubai Eye 103.8.