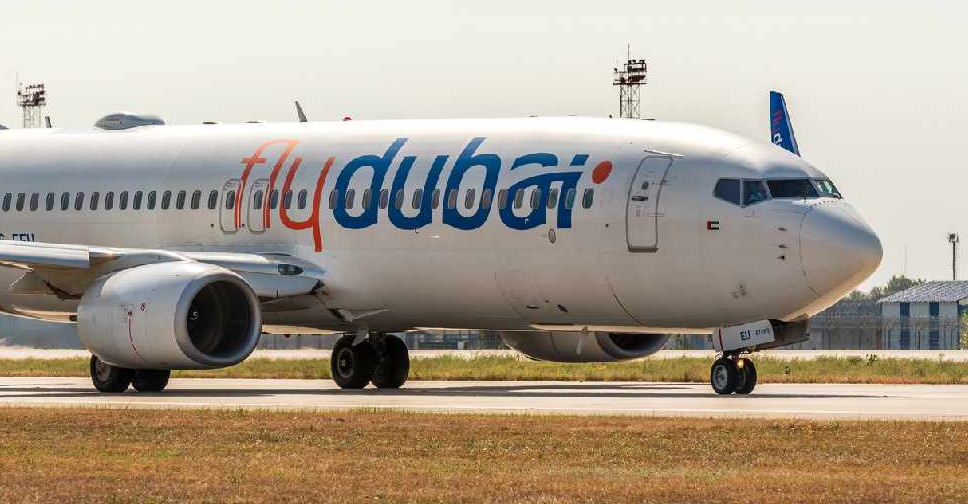 File Picture
FlyDubai will operate up to 60 special flights to Qatar as part of the one-day shuttle service to ferry football fans during the FIFA World Cup.
It's part of Qatar Airways' new agreement with a host of GCC carriers to connect match ticket holders for a 24-hour game-day experience.
Flydubai's shuttle will carry up to 2,500 fans, while Oman Air will run up to 48 flights from Muscat carrying up to 3,400 fans.
Saudia will operate up to 40 daily flights carrying up to 5,000 fans from Riyadh and Jeddah, while Kuwait Airways will run up to 20 flights a day carrying up to 1,700 fans.
Games will be at eight stadiums clustered around Doha.
During a media briefing in Doha, Akbar Al Bakr, CEO of Qatar Airways, explained why they have partnered with Fly Dubai and other Gulf carriers to launch the new shuttle service, which will start in November.
Al-Baker also hinted that the UAE's Etihad and Air Arabia may also join the scheme.
Ghaith al Ghaith, CEO of Fly Dubai, described it as a "game-changing partnership" that will benefit fans of football.
"FlyDubai will fly 30 round-trips daily," he told ARN News, adding that these flights are "not about making money".
With some fans previously being quoted as much as AED 6,000 for economy class return fares during the tournament, Ghaith confirmed they will be much lower under the shuttle scheme.
Here's more on the Match Day Shuttle
It will be open only to FIFA World Cup ticket holders, without the need for hotel bookings.
Fans will be required to arrive five to six hours before the match kicks off, with no check-in baggage.
Tickets will include on-ground transportation to/from stadium.
Earlier on Twitter, Qatar Airways announced: "We're joining hands with key Gulf Cooperation Council carriers as part of the commitment to make the 1st-ever FIFA World Cup in the Middle East a truly special one."
Introducing the Match Day Shuttle for the FIFA World Cup Qatar 2022TM. We can't wait to see you in Doha for #Qatar2022.

Learn more at https://t.co/9zHT7Z1hPe. @RoadTo2022En @Saudi_Airlines @KuwaitAirways @OmanAir #FlyDubai pic.twitter.com/2RfqIKT9uJ

— Qatar Airways (@qatarairways) May 26, 2022
Tune in to Dubai Eye 103.8's Business Breakfast show on Friday morning for all the updates.