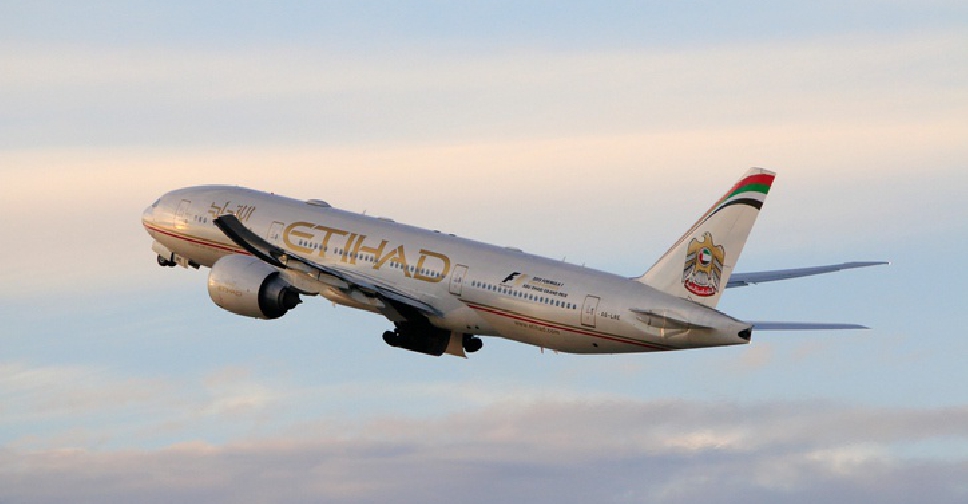 File Pic
Etihad Airways is planning to expand its services to 58 destinations throughout July and August.
These will include major gateways in the Middle East, North America, Europe, Asia and Australia.
Chicago, Istanbul, Baku, Bengaluru, Milan, Manila and Sydney are some of the cities that'll be back on the Etihad map.
It's subject to the lifting of international restrictions and the re-opening of individual markets, the carrier reemphasised.
Group CEO Tony Douglas highlighted that the airline aims to "operate approximately 45 per cent of its pre-COVID capacity by August".
"While we have continued to operate a schedule of special passenger, cargo and humanitarian flights over the last few months, the priority is now to build the network back up on markets that have opened up, and to provide a secure and hygienic flying environment across the entire guest journey."
The carrier's summer schedule will feature:
Chicago, New York JFK, Toronto, and Washington DC
Amsterdam, Athens, Barcelona, Belgrade, Brussels, Dublin, Dusseldorf, Frankfurt, Geneva, Istanbul, London Heathrow, Madrid, Manchester, Milan, Moscow, Munich, Paris Charles de Gaulle, Rome, and Zurich
Amman, Bahrain, Beirut, Cairo, Casablanca, Kuwait, Muscat, Rabat, Riyadh, and Seychelles
Ahmedabad, Baku, Bangkok, Bengaluru, Chennai, Colombo, Delhi, Hyderabad, Islamabad, Jakarta, Karachi, Kochi, Kolkata, Kozhikode, Kuala Lumpur, Lahore, Male, Manila, Mumbai, Seoul, Singapore, Thiruvananthapuram, and Tokyo
Melbourne, and Sydney