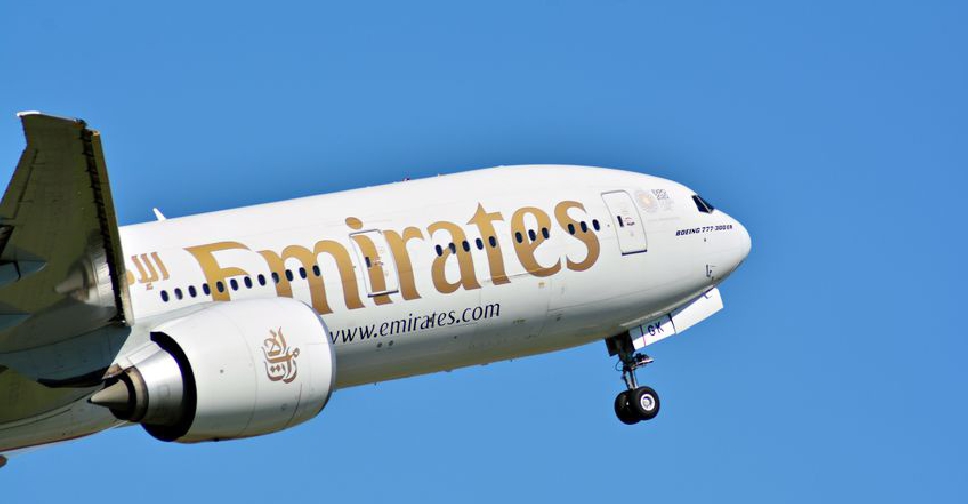 File photo
Emirates concluded its two-day Commercial Operations Management Conference in the presence of more than 300 local and global leaders and senior executives from the airline.
H.H. Sheikh Ahmed bin Saeed Al Maktoum, Chairman of Dubai Civil Aviation Authority, Chairman and Chief Executive of Emirates Airline and Group, visited the Conference and attended a number of sessions.
The Conference, held in Dubai under the theme "Beyond Better, Forward Together", hosted sessions on the Airline's journey that mapped out its solid strategy around the fleet, destinations, products, and expected growth.
Invited speakers discussed their opinions on aviation, tourism and the economy. Speakers included Helal Saeed Al Marri, Director-General of Dubai's Department of Economy and Tourism; Arjun Vir Singh, Partner with Arthur D. Little's Financial Services Practice; and Nawal K. Taneja, Aviation Consultant and Author.
Adnan Kazim, Emirates' Chief Commercial Officer, said, "We are once again firmly set on the path of a massive growth trajectory in travel. This conference was one of our biggest platforms to rally our leaders and senior executives, who are also some of Emirates and Dubai's biggest brand advocates globally. They've now witnessed first-hand the many exciting initiatives rolled out by the airline and the city over the past two years, thanks to the UAE's visionary leadership."
The Conference also witnessed keynote speeches by aviation officials, as well as presentations, videos, fireside chats, workshops and panels.
Additional speakers from Emirates included Sir Tim Clark, President of Emirates Airline; Michael Doersam, Group Chief Financial Officer; Boutros Boutros, Divisional Senior Vice President, Corporate Communications Marketing and Brand; Anand Lakshminarayanan, Senior Vice President, Revenue Optimisation and Distribution; Trevor Chong, Vice President, Route Planning and Economics; and Rogerio Leao, Vice President, Fleet Planning and Research.
A dinner banquet was held for the participants on the first day of the Conference at the Museum of the Future, Dubai's newest landmark and strategic partner of Emirates Airlines.
In the past three months, Emirates has launched its highly anticipated "Premium Economy" to positive feedback; signed a historic commercial agreement with United Airlines; invested over US$2 billion (AED 7.35 billion) in its onboard customer experience, including new menus, vegan choices, cinema-in-the-sky experiences, and upgrading its entire fleet of 120 Airbus A380s and Boeing 777s.
The airline also committed US$350 million (AED 1.3 billion) for the next-generation inflight entertainment solutions for its 50-strong fleet of A350s and launched its new advertisement campaign with the creation of its new CGI brand ambassador – Gerry the Goose.