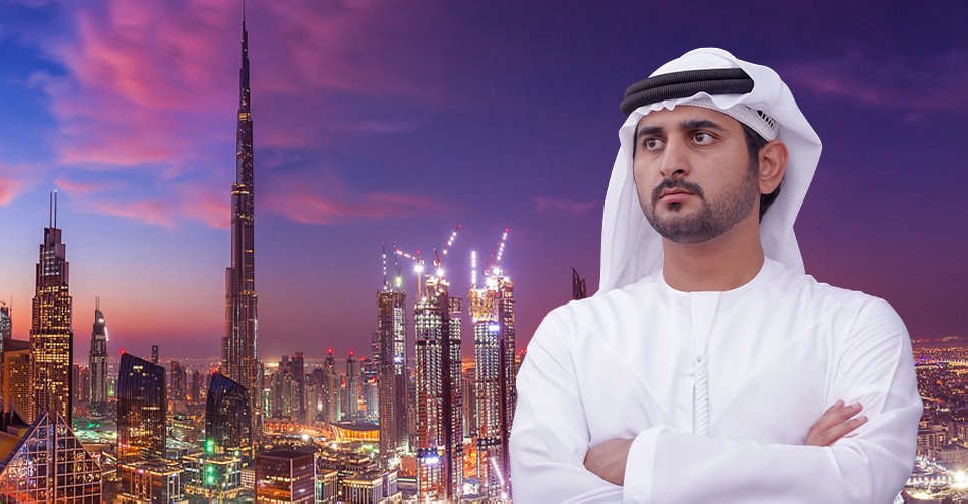 @MaktoumMohammed/ Twitter
Dubai has launched a AED 1 billion fund to support technology startups and encourage them to list on the stock market.
The Dubai Future District Fund will also help establish 1,000 tech firms in the emirate within five years and increase startup investments from AED 1.5 billion to AED 4 billion.
The initiative is led by the Dubai Securities and Exchange Higher Committee, chaired by His Highness Sheikh Maktoum bin Mohammed bin Rashid Al Maktoum, Deputy Ruler of Dubai and the UAE's Deputy Prime Minister and Minister of Finance.
Sheikh Maktoum stressed that the Fund supports national efforts and strategies aimed at enabling entrepreneurs to reach new horizons, realise Dubai's aspirations for the new economy, and contribute to enhancing the emirate's status as a preferred destination for global talent.
He also approved the appointment of Sharif El-Badawi as CEO of the Dubai Future District Fund, who is tasked with driving efforts to support Dubai's development into a destination for regional and global technology startups and boost its position as a hub for talent and game-changing ideas.
تنفيذاً لتوجيهات محمد بن راشد بدعم بيئة الاقتصاد الرقمي وضمن مبادرات اللجنة العليا لتطوير أسواق المال والبورصات في دبي، مكتوم بن محمد يطلق صندوق حي دبي للمستقبل بمليار درهم لدعم شركات التكنولوجيا المتقدمة وتشجيعها على الإدراج في الأسواق المالية. pic.twitter.com/fI8QwZ80s7

— Dubai Media Office (@DXBMediaOffice) November 15, 2021
The Fund seeks to fill a funding gap in the MENA venture capital (VC) market by investing in technology startups in the early stages of growth. It aims to invest in local and regional funds, as well as attract leading international VC funds to establish a presence in Dubai.
As part of its mandate, it will invest in a range of key initiatives, including Dubai Future Accelerators, DIFC FinTech Hive and Venture Builder Studios.
The Fund will also support the scale-up of top-performing startups through growth capital and follow-on rounds of investment and attract VC firms to Dubai.
To achieve its objectives, the Fund will leverage emerging technologies, such as AI, cybersecurity, blockchain, data analytics, software-as-a-service (SaaS)/platform-as-a-service (PaaS), cloud solutions, 5G, IoT, augmented reality and robotics.