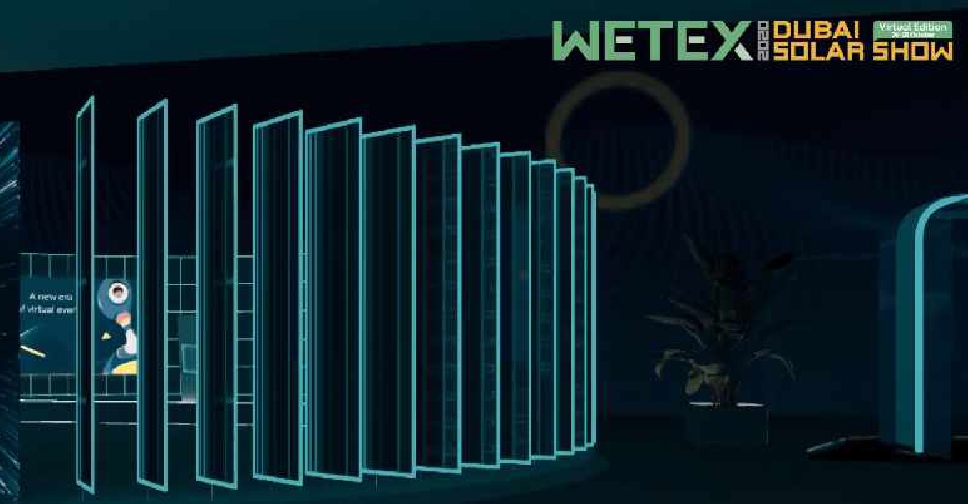 Dubai's annual Water, Energy, Technology, and Environment Exhibition (WETEX) and the Dubai Solar Show, are being held virtually on a 3D platform.
The event starts today and is the first of its kind in Africa and the Middle East.
Representatives from 52 countries and 1,076 companies will be looking at the latest developments in the sector.
Experts in the green economy, smart cities and sustainable development are chairing sessions at the two-day event.
The exhibitions are organised by Dubai Electricity and Water Authority (DEWA) under the directives of His Highness Sheikh Mohammed bin Rashid Al Maktoum, Vice President and Prime Minister of the UAE and Ruler of Dubai, and under the Patronage of His Highness Sheikh Hamdan bin Rashid Al Maktoum, Deputy Ruler of Dubai, Minister of Finance of the UAE and President of DEWA.
DEWA has invited the public to visit the virtual event using a PC, laptop or WETEX smart app.
Just ahead of the show, Ducab HV, a subsidiary of Ducab Group, announced during that it will supply and install high-voltage cable for Phase 5 of the Mohammed bin Rashid Al Maktoum Solar Park, the world's largest single-site solar park based on the independent power producer model.
Ducab is supporting DEWA on this project to achieve the Dubai Clean Energy Strategy 2050.
It aims to provide 75 per cent of Dubai's total power output from clean energy in three decades from now.
Renewable energy is a focus of governments throughout the Middle East as they seek to move away from hydrocarbon reliance and develop more diverse energy grids.