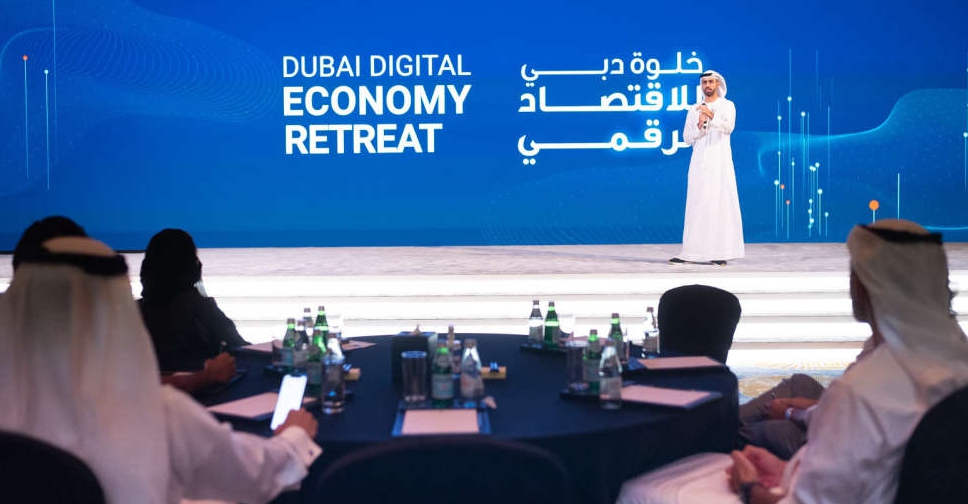 @DXBMediaOffice/ Twitter
A new action plan has been adopted with the aim of developing Dubai's digital economy strategy.
It was designed during the two-day Dubai Digital Economy Retreat, which concluded on Wednesday.
Over 100 industry experts took part in the sessions that focused on generating practical recommendations for transforming Dubai's digital economy and tackling challenges in the market.
The action plan revolves around three pillars – enhancing the digital business environment, supporting digital firms and attracting leading digital companies to Dubai.
Interactive workshops during the retreat identified key market issues and challenges, including the need to attract more digital companies and specialised talent to Dubai, high costs for companies operating in this sector, encouraging more digital startups and enhancing investments in growing these businesses, widening acceptance of e-commerce payments and removing barriers of entry and enhancing the quality of services operating in this space.
The Dubai Digital Economy Retreat concluded with the adoption of a new action plan designed to develop Dubai's digital economy strategy. Discussions at the event generated several practical recommendations to address existing challenges in the market.https://t.co/hVaSTcvPom pic.twitter.com/7kC2pgY2C9

— Dubai Media Office (@DXBMediaOffice) September 15, 2021
The event was attended by Omar Sultan Al Olama, Minister of State for Artificial Intelligence, Digital Economy and Remote Work Applications, and Chairman of the Dubai Chamber of Digital Economy; Hamad Buamim, President & CEO of Dubai Chamber; and members of the advisory board of the Dubai Chamber of Digital Economy who represent digital companies in Dubai.
Addressing participants, Al Olama said the newly announced action plan lays the groundwork for developing Dubai's digital economy strategy and ecosystem, while it is expected to create new jobs and growth opportunities.
Buamim described the retreat as an ideal platform for open and constructive dialogue that is crucial in paving the way for major initiatives that will accelerate the next phase of Dubai's economic growth and development.
The plan emphasises the importance of understanding the current and future infrastructure needs of the digital economy, facilitating access to funding and managing relationships and networks abroad with digital-related entities.

— Dubai Media Office (@DXBMediaOffice) September 15, 2021