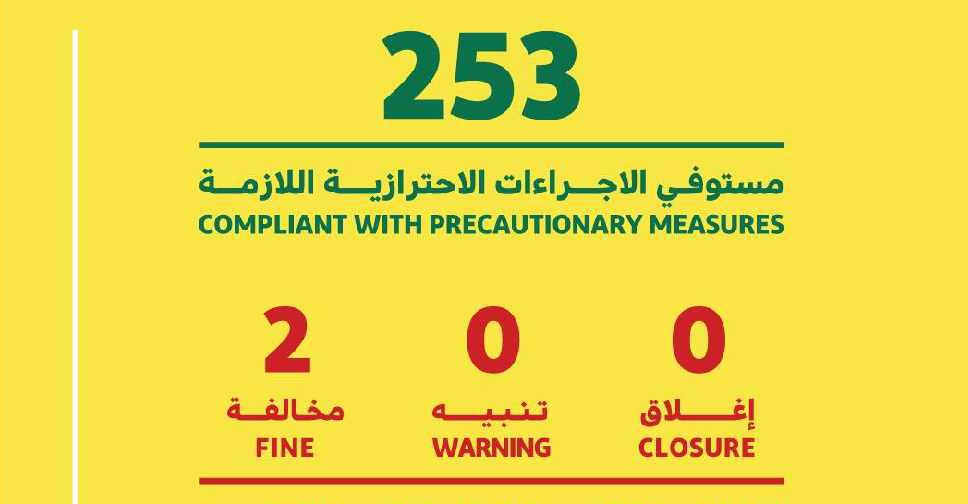 Supplied: DED
Dubai Economy fines two establishments for not adhering to the precautionary measures set to limit the spread of COVID-19.
In the latest field inspection report issued by Dubai Economy (DED), inspectors visited 253 business which they found to be fully compliant with precautionary measures.
They issued no closure notices or warnings.
They did, however, fine two businesses, a carpet trader and a travel agency, for failure to wear face masks.
Dubai Economy fined 2 establishment for not adhering to the precautionary measures set to limit the spread of COVID-19, including not wearing face masks. Activities included; carpet trading and travel agency.

With no closures or warnings.

While 253 businesses found compliant. pic.twitter.com/JDvnZ5cZVC

— اقتصادية دبي (@Dubai_DED) October 31, 2020