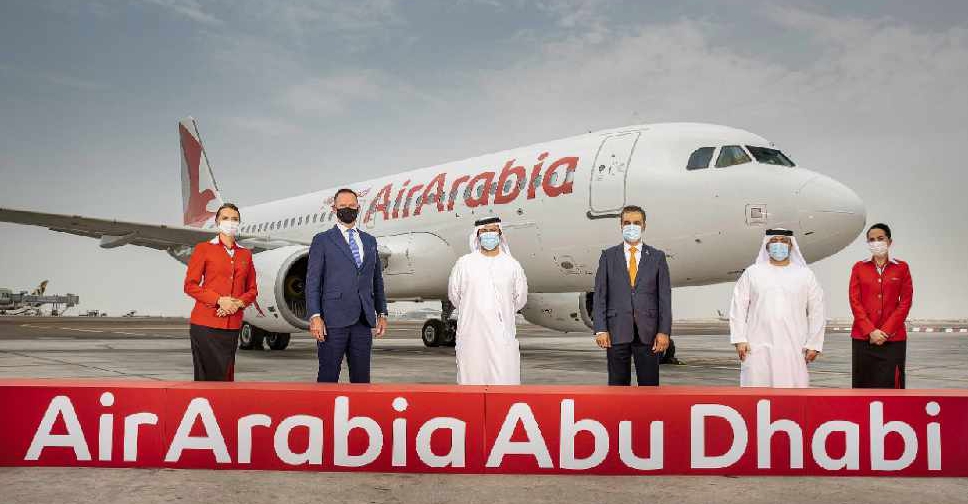 Supplied
Air Arabia Abu Dhabi has begun operations with it's inaugural flight to Alexandria, Egypt.
The launch ceremony for the capital's first low-cost carrier, was attended by senior leadership teams from the Etihad Aviation Group, Abu Dhabi Airports Company, Air Arabia, and the Department of Transport.
The airline has started operations with two Airbus A320 aircraft. It's second flight to Sohag, Egypt will also take off on Wednesday, July 15.
Tony Douglas, Group Chief Executive Officer, Etihad Aviation Group, said, "This joint venture between Etihad and Air Arabia will offer the nation's citizens and residents a great new option for air travel from the UAE's vibrant capital city."
Douglas said they will be operating a codeshare partnership to provide more connections to and from Etihad's global network with Air Arabia Abu Dhabi.
Shareef Hashim Al Hashmi, Chief Executive Officer of Abu Dhabi Airports, said they were pleased to host the first flight.
"Abu Dhabi International Airport with its innovative health and safety technology, is well positioned to cater to the emirate's growing aviation and tourism industries including the increasingly popular low-cost air travel sector," said Al Hashmi.
Adel Al Ali, Group Chief Executive Officer, Air Arabia, said it would provide customers with a new value-for-money option to travel to and from the capital.