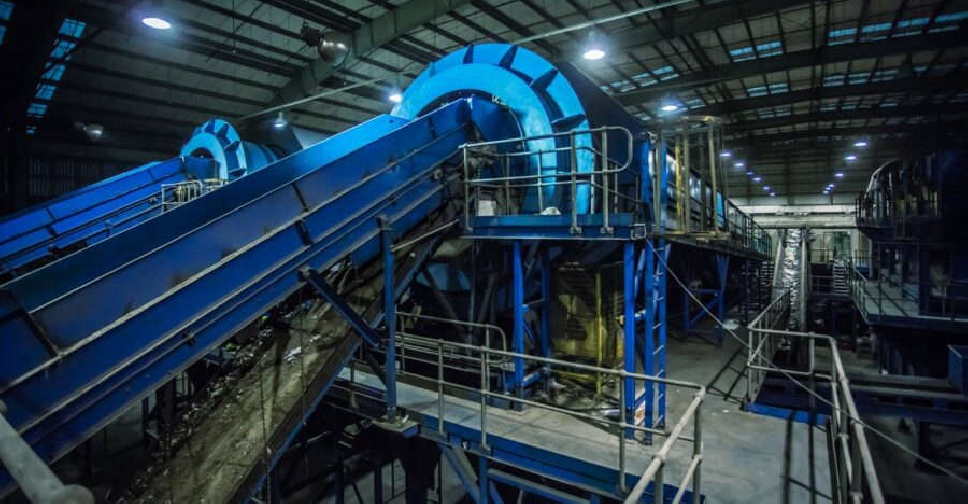 https://www.beeahgroup.com/services/beeah-recycling/
A new waste processing facility that uses robotics and A.I. has opened in Sharjah.
Launched by BEEAH Recycling, the first-of-its-kind facility in the region will use the tech to automatically detect, identify and separate different types of waste.
It will enhance efficiency of material recovery, by processing waste and recovering materials from mixed recyclables faster and more effectively for reintroduction into the economy, and increase landfill waste diversion.
"Not only are we enhancing the capabilities of our integrated complex, but we are setting a new benchmark on how valuable material can be recovered from waste in a way that saves time, labour and cost," says Daker El-Rabaya, CEO of BEEAH Recycling.
The four-square-kilometre Commercial and Industrial (C&I) waste recycling facility is BEEAH's tenth waste management complex and will help recover 10 types of material, including Aluminium, HDPE, plastic car parts, wood, tyre, PET, polypropylene containers and sacks, paper and carton, metals and mix film.
Khaled Al Huraimel, Group CEO of BEEAH Group says it aligns with the group's vision to pioneer a sustainable quality of life for all.
"By employing future technologies and AI vision to optimise material recovery, we are accelerating towards zero-waste targets and creating positive impact for society, the environment, and the circular economy."
At full operational capacity, the C&I recycling facility will process around 156,000 tonnes of mixed recyclables per year, translating to about 500 tonnes of waste per day.
"We believe that achieving zero waste to landfill future is a cornerstone for tomorrow's sustainable, smart cities, and we look forward to achieving this goal for Sharjah," says Al Huraimel.
To date, Sharjah has recorded a 76 per cent waste diversion rate with the support of BEEAH Recycling's award-winning waste management complex.
Sharjah aims to achieve 100 per cent landfill waste diversion by the end of 2022, making it the first city to achieve zero waste to landfill in the Middle East.