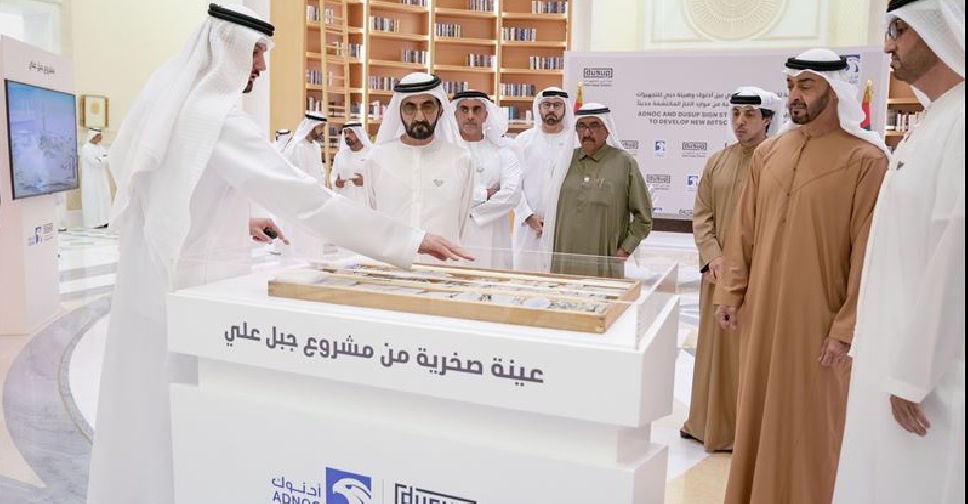 Dubai Media Office
The UAE has announced the discovery of a natural gas field on the border between Dubai and Abu Dhabi.
The development of the Jebel Ali gas field that spans 5,000 square kilometres of land will be carried out by state-owned Abu Dhabi National Oil Company and the Dubai Supply Authority.
The inking of the joint venture was witnessed by His Highness Sheikh Mohammed bin Rashid Al Maktoum, Vice President and Prime Minister of the UAE and Ruler of Dubai, and His Highness Sheikh Mohamed bin Zayed Al Nahyan, Crown Prince of Abu Dhabi and Deputy Supreme Commander of the UAE Armed Forces.
شهدت مع أخي محمد بن زايد توقيع اتفاقية بين شركتي أدنوك ودوساب لتطوير أحد أكبر حقول الغاز المكتشفة بين إمارتي أبوظبي ودبي باحتياطات تبلغ ٨٠ تريليون قدم مكعب (مشروع جبل علي)...
ستبقى أرضنا مبروكة..ومعطاءة بالخير ..وستبقى دولتنا تعمل لتعيش أجيالها القادمة أكرم حياة .. pic.twitter.com/Hs2LhT87vb

— HH Sheikh Mohammed (@HHShkMohd) February 3, 2020
The discovery of the field containing 80 trillion standard cubic feet of gas will contribute to progressing the UAE's ambitions to become self-sufficient in gas.
It will also set the UAE on the path to achieving major development projects for the next 50 years of progress.
As part of the deal, further exploration will also be conducted in the cross-border region.