LIVE LAUNCH
About the Emirates Mars Mission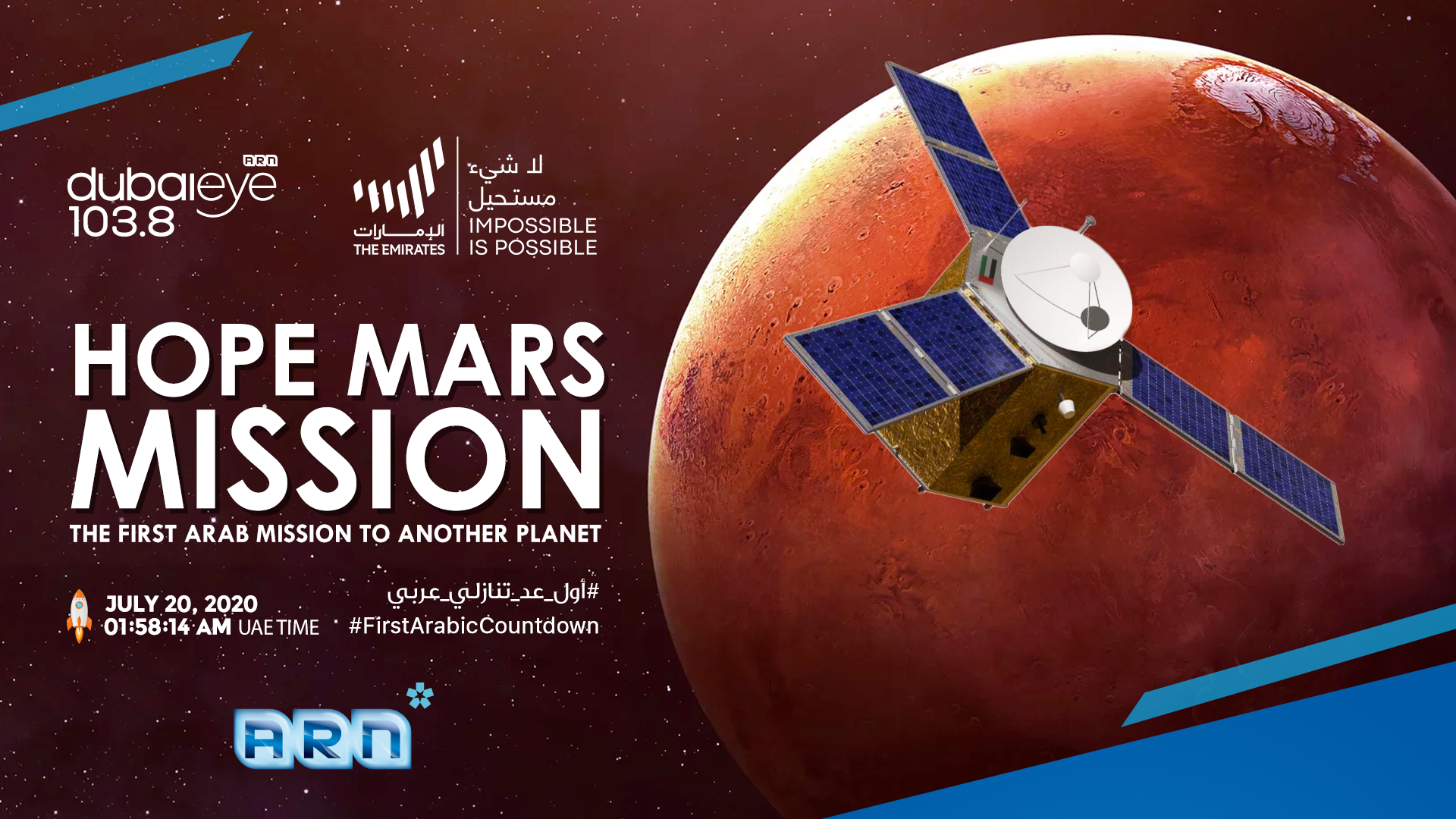 The Emirates Mars Mission is the first Arab mission to the Red Planet. The UAE's Mars Hope Probe carries the aspirations of millions of people across 56 Arab and Islamic countries for the mission's role in establishing an Arab presence on the global space map.
For the first time in history, the countdown to the launch will be in Arabic as it sets off from Tanegashima Space Center in Japan. The Hope Probe carries a message for future generations that the impossible is possible. With determination and willpower, people can turn challenges into opportunities.
The space mission sends a key message of the capability of the UAE, and the wider Arab world, to achieve giant scientific leaps and develop interplanetary explorations that contribute to mankind. The Hope Probe presents an investment for the future and a source of inspiration for youth that the sky is not the limit, but the beginning of dreams.
The Hope Probe's arrival to Mars' orbit in 2021 will coincide with the UAE's 50th anniversary.
ABOUT THE HOPE PROBE

The unmanned probe will provide the first truly global picture of the Martian atmosphere. It will orbit the Red Planet to gather round-the-clock data that will give scientists a deeper insight on the Martian climate. The orbiter will be controlled by a UAE-based ground station.

The probe was developed in six years, half the duration of conventional missions, and at half the cost.

More than 66 pieces of the probe were manufactured in the UAE.

The project has developed more than 200 new technologies.