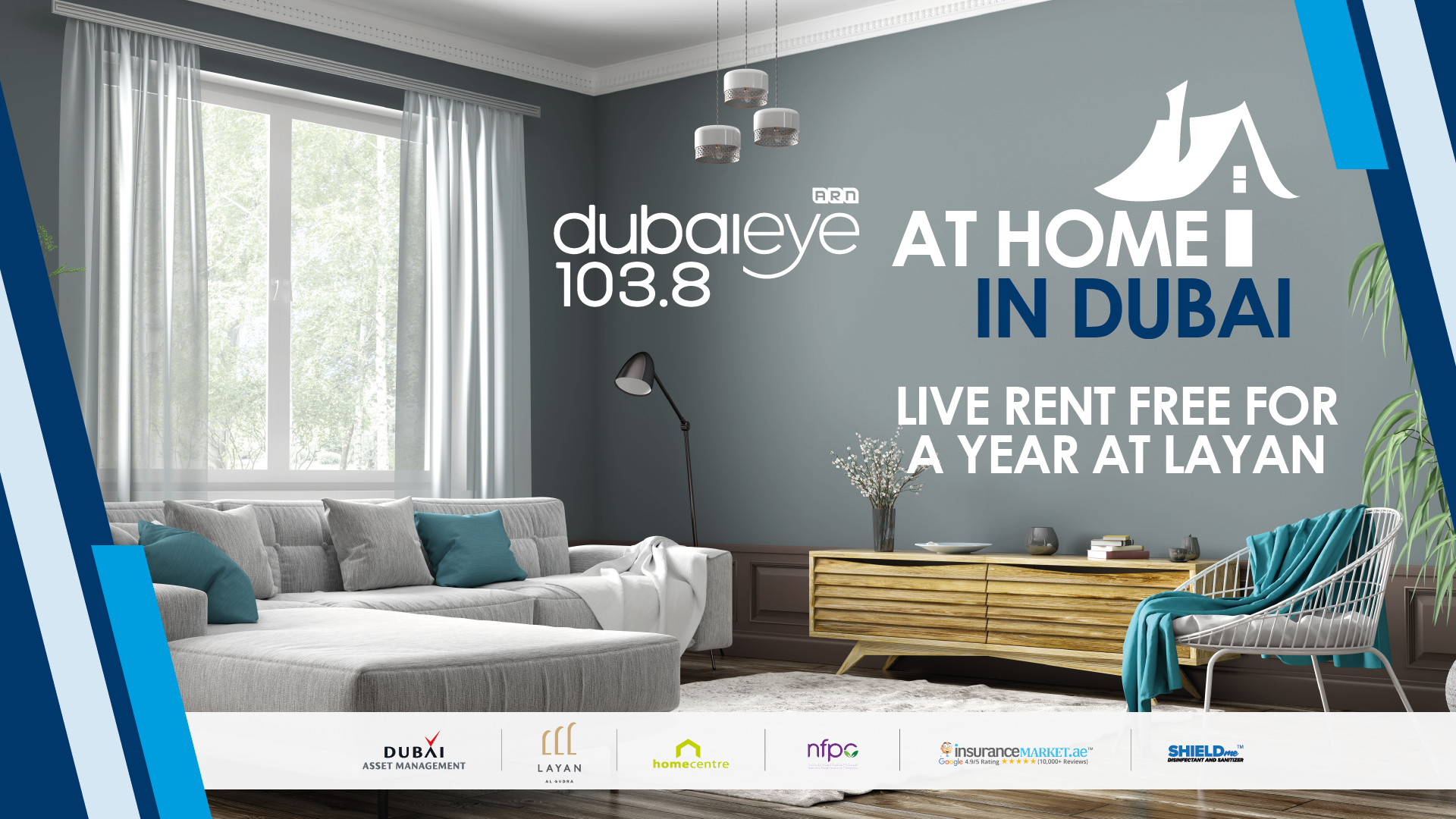 LIVE RENT FREE FOR A YEAR
Imagine if you didn't have to see that rent check going out from your bank, each and every month.
Dubai Eye 103.8 and Dubai Asset Management appreciate how hard you work, and we know that you want to give your family the space at home to grow.
That's why we gave away a three-bedroom apartment in Layan, a beautiful Mediterranean gated community, rent free for a year to Dubai Eye 103.8 listener, Alex. Watch below to see how the life changing winning moment unfolded...
We're LIVE as we find out which one of our 8 finalists of #AtHomeinDubai will win the amazing 3 bedroom apartment at the beautiful Layan community, RENT FREE for a whole year! #AtHomeInDubai Thanks to Dubai Asset Management In partnership with NFPC Group Home Centre InsuranceMarket.ae Shieldmeglobal #Shieldme #Shieldmeglobal #HCSummerAtHome #HomeDecor

Posted by Dubai Eye 103.8 News. Talk. Sport on Wednesday, August 12, 2020
IN PARTNERSHIP WITH