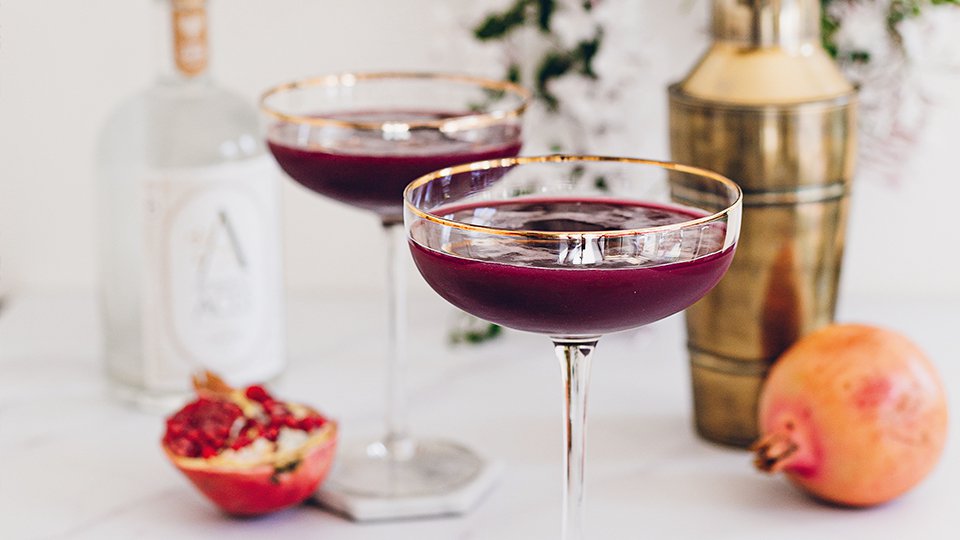 Prep time: 5 minutes
Serves: 2

3 SpinneysFOOD Cardamom Pods
1 tsp pink peppercorns
1 tsp rose water
200ml pomegranate juice
140ml Brunswick Aces Hearts Sapiir
SpinneysFOOD Ice

1 In a pestle and mortar, crush the cardamom and pink peppercorns.
2 Place the spices in a cocktail shaker with the rose water, pomegranate juice, Brunswick Aces Hearts Sapiir and ice.
3 Shake well.
4 Strain the shaken liquid into the glasses and serve.