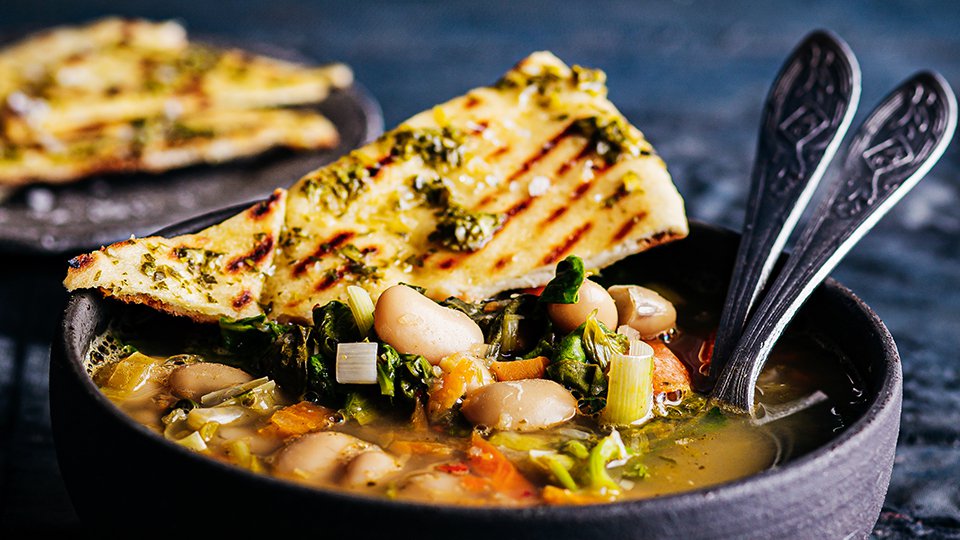 Prep time: 15 minutes
Cook time: 20 minutes
Serves: 4
For the dressing
1 lime
50g feta cheese
100g sour cream
10g SpinneysFOOD Fresh Coriander
For the pancakes
150g leftover dal
50g chickpea flour
40g rice flour
1 large egg
250ml SpinneysFOOD Bottled Drinking Water
1 tsp SpinneysFOOD Fine Salt
2-3 tbsp SpinneysFOOD Pure Sunflower Oil
1 Juice and zest the lime.
2 Combine all the ingredients for the dressing in a blender and blitz until smooth and creamy. Refrigerate until needed.
3 To make the pancakes, combine the dal, chickpea flour, rice flour, egg, water and salt in the jug of a blender and blitz until smooth. Add extra water to thin the mixture down if needed – the batter should be the consistency of pouring cream.
4 Heat a teaspoon of oil in a non-stick pan placed over a medium heat.
5 Scoop 60ml of the batter into the pan and to swirl to form a pancake. Cook for 3-4 minutes, or until golden before flipping. Do this in batches until all the batter has been used up, adding in extra oil as needed.
6 Serve the pancakes warm with a drizzle of the dressing and some extra coriander if desired