When it comes to real estate and investment, London always draws attention around the world. According to Arabian Business, Middle Eastern investment in London expected to top $1.75 billion (£1.38 billion) by the end of 2018 and according to real estate firm Savills that number is growing. Suzanne Radford takes a journey through two of the key developments and areas of regeneration from West London to south of the river Thames speaking to key players about the design and architectural features that are changing the London landscape and future proofing potential buyers wants and needs.
White City Living, W12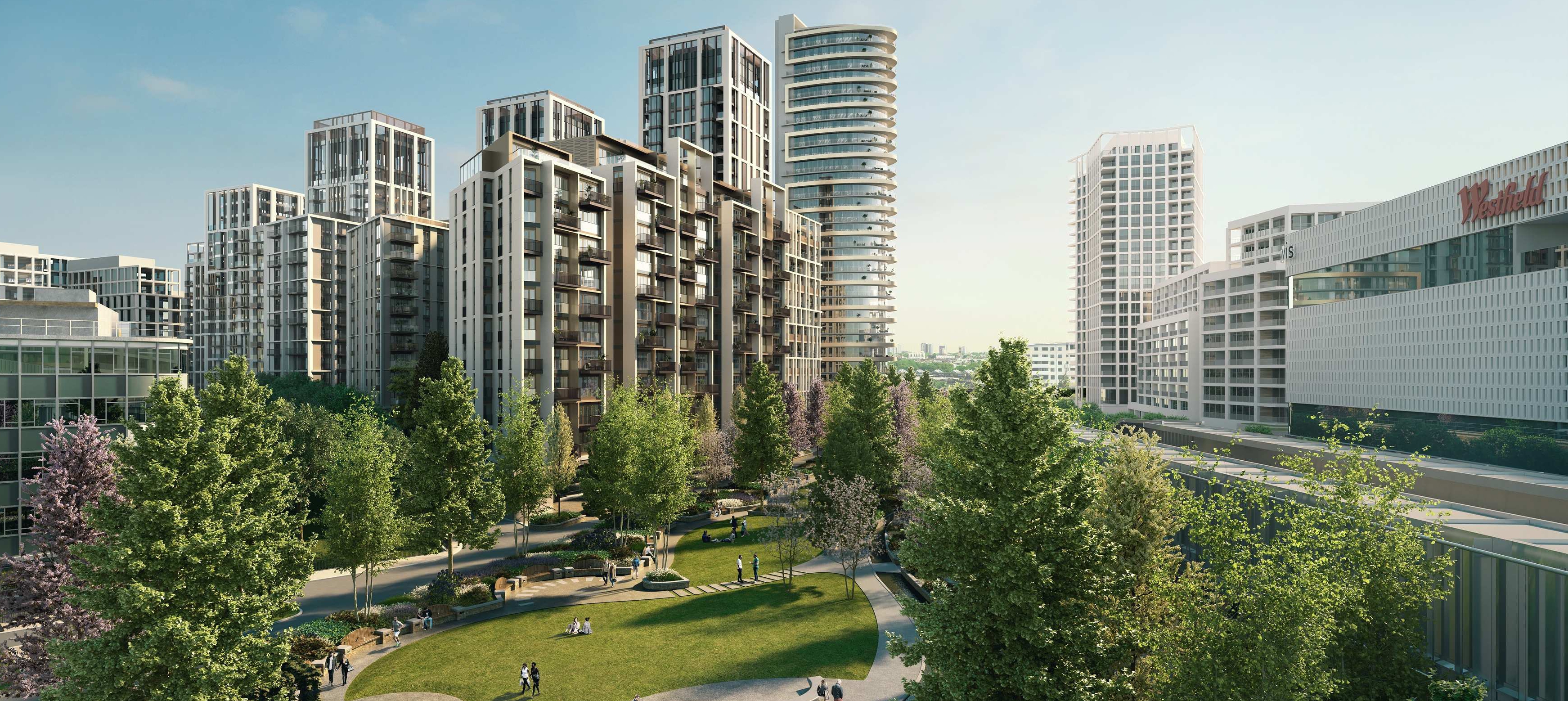 Both White City and Imperial College London are rooted in the great international exhibitions of the 19th and 20th centuries. The development of Imperial's South Kensington campus traces back to the Great Exhibition in 1851, while a major milestone in the history of White City is the 1908 Franco-British Exhibition.
Over the next thirty years, White City witnessed more international, institutional and industrial events. It would go on to become a cultural and artistic hub with the arrival of the BBC's iconic Television Centre in 1960, a centre of modernist social housing in the White City Estate, and the home of Queens Park Rangers football club.
Today, White City is undergoing its latest transformation as a home for cutting-edge research, business and culture.
White City Living by St James, the 10-acre centrepiece of the major west London regeneration area introducing 1,477 new homes, set alongside complementary retail and commercial space, all surrounded by acres of open space including a five-acre public park. A series of refurbished railway arches to the south of the development will be opened and revitalised, creating important new pedestrian routes and connections with Westfield and the wider White City Area.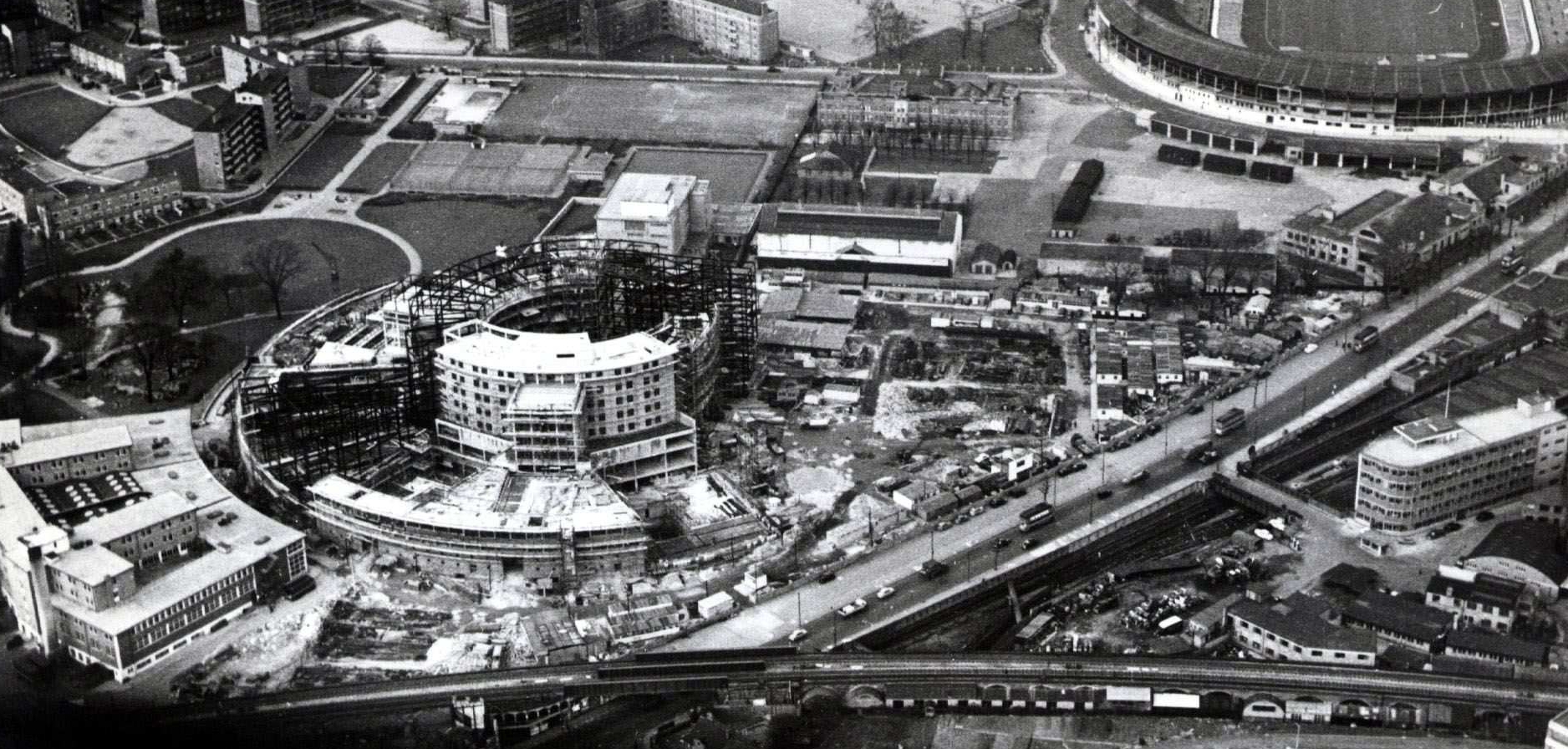 St James was established in 1996, originally as a joint venture with Thames Water. Over the past twenty years, the company has established a reputation as a design – conscious developer which continues to regenerate sites and transform them into attractive developments whose design not only creates desirable places to live, but also has a positive impact on the environment. St James is a proud member of The Berkeley Group, an acknowledged leader in the delivery of major UK urban regeneration schemes. The Group has been responsible for shaping much of the modern development along central London's riverside, replacing former industrial areas with vibrant places to live, work and play. Dedication to quality and design is matched by a commitment to the communities the company helps.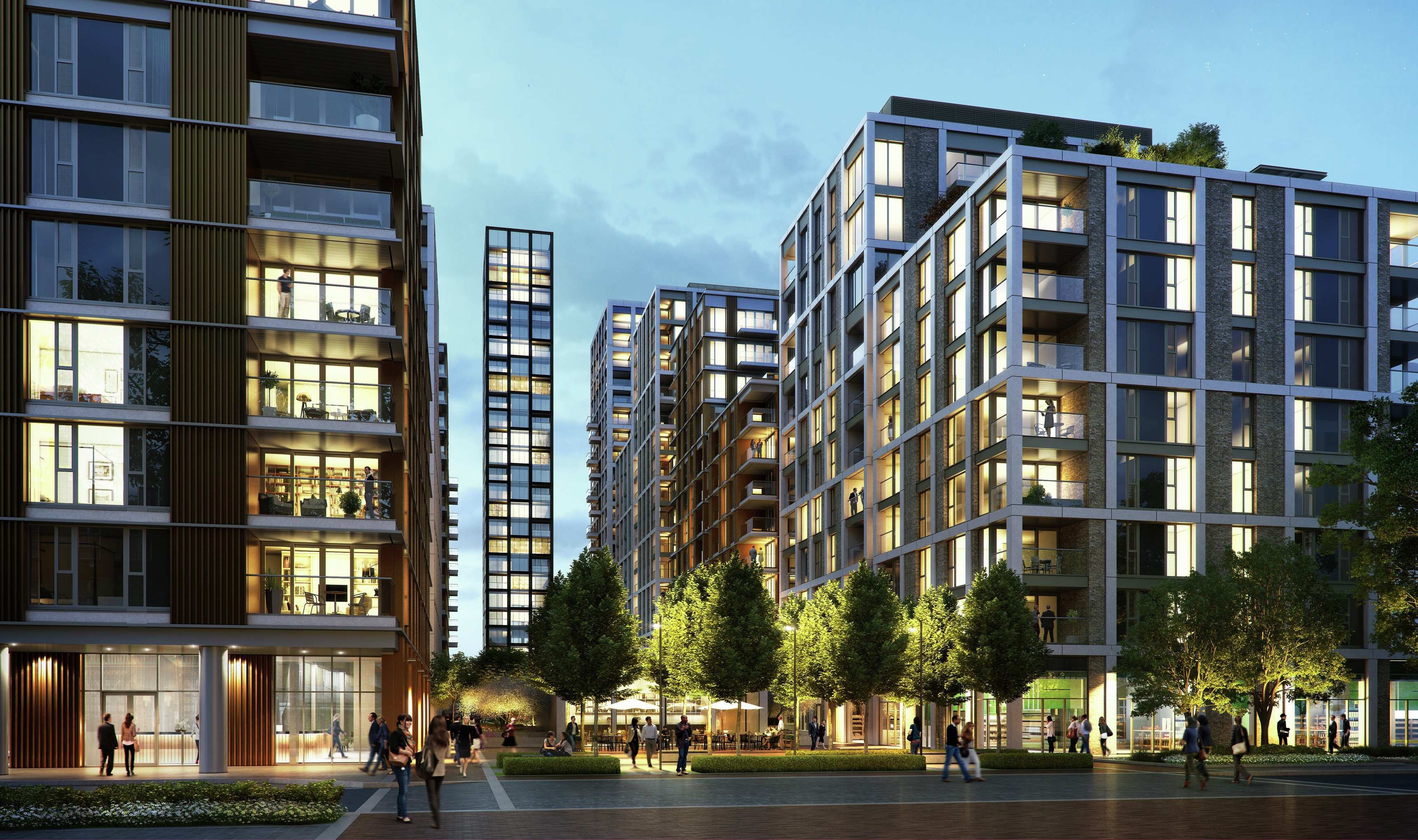 Prince Of Wales Drive, Battersea, SW11
This new development along the banks of the river Thames used to be home to four gas holders numbered 4, 5, 6 & 7. Number 7, the blue one, the most well-known and was a local landmark designed by the German company MAN and built in 1932. Now as part of a regeneration scheme with…955 one, two and three bedroom homes are being created designed by Squire and Partners and walking distance from the river and Battersea Park.
About the Battersea Gasholders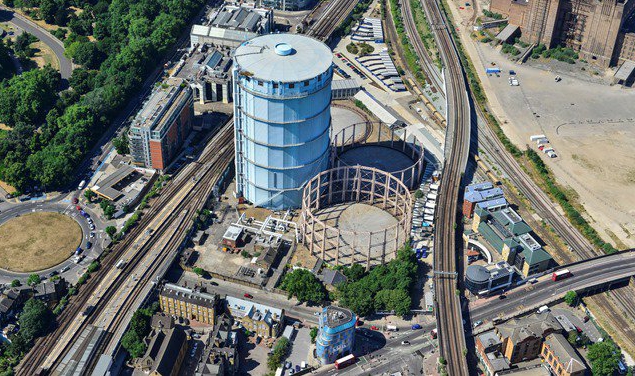 They were built to store town gas produced by the London Gas Light Company's Nine Elms Gasworks. Today gas is sourced from underground reserves across the world but, before this, gas was produced at a gas works by heating coal. Heating the coal produced the town gas that was used by Victorians to light gas lamps and, if homeowners could afford it, fuel gas cookers and heat baths. It was during the latter half of the 19th century that using gas at home really took off in towns and cities. After the discovery of North Sea oil and gas reserves, the need for gasworks rapidly diminished. The gasworks completely closed in 1970. The London Gas Light Company was just one of many companies in London that produced town gas. It built and owned the Nine Elms Gas Works and Vauxhall Gas Works. During World War Two the gasworks suffered major damage but was rebuilt and continued to operate until its closure in 1970. These gasholders were designed by the London Gas Light Company's engineer, Robert Morton. The four gasholders were decommissioned in 2013 and later demolished.
In 2015 London's, Wandsworth Council approved a plan to build 839 homes, a nursery, shops and Public Square on the former Battersea gasholder site in Nine Elms. The proposal, a joint venture between developer St William and National Grid, is today well underway as the first residents move into the first phase of Prince of Wales Drive. Placed nicely within London's travel Zone 1 and located in the heart of the sought after SW11 postcode, residents will benefit from a host of amenities on their doorstep, including a selection of convenient transport links within London and beyond.
St William is a joint venture between National Grid and the Berkeley Group. The company goal is to transform industrial sites from a bygone age into beautiful places which people call home. Backed by the strength and commitment of National Grid and the Berkeley Group, St William will unlock some of the most technically complex regeneration sites at the heart of communities across London and the south of England, creating homes for everyone.