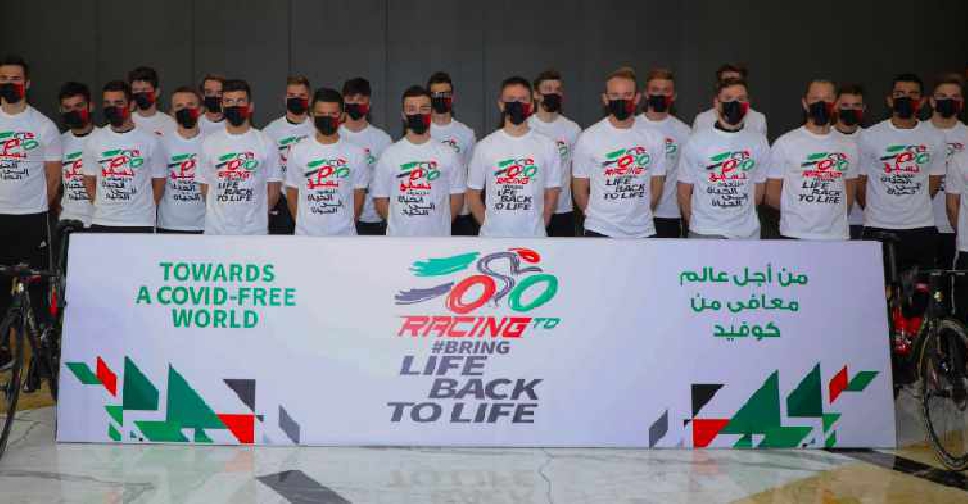 WAM
Cyclists and staff of UAE Team Emirates have received the Sinopharm COVID-19 vaccine.
A total of 27 cyclists, including Tour de France 2020 winner Tadej Pogacar, and 32 members of staff have now got the jab.
"As a UAE team we are enormously proud of the efforts the nation and its leadership have taken at every level to both, combat the impact of the COVID-19 pandemic and to be a leader in the efforts to bring life back to normal," said UAE Team Emirates Principal Mauro Gianetti.
Following the success of the #4Humanity trials facilitated by G42 Healthcare in the UAE, the Sinopharm vaccine was approved by the Ministry of Health and Prevention.