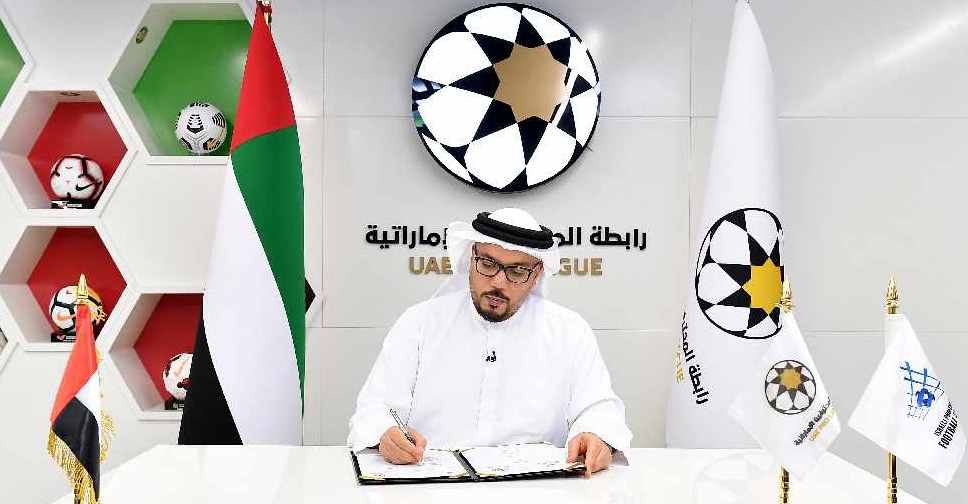 Supplied
The UAE Pro League has signed a Memorandum of Understanding (MoU) with the Israeli Professional Football League.
It's in line with the UAE's efforts to strengthen relations and cooperation with other football leagues around the world.
The virtual signing ceremony was attended by Abdulla Naser Al Junaibi, Chairman of the UAE Pro League, and Erez Halfon, Chairman of the Israeli Professional Football League.
The historic agreement is a major step towards laying the foundations for practical measures aimed at developing all matters related to football.
The terms of the MoU include holding joint workshops for developing the marketing and promotional side of competitions, in addition to keeping pace with everything related to sports and football development technology, as well as developing the technical aspects of the sport.
"Over the decades, the UAE has proven to be a homeland of tolerance and a melting pot of the world's peoples. This Memorandum of Understanding will contribute towards the promotion of peace and strengthen cooperation and friendship in a way that serves the interest of football in both countries," said Abdulla Naser Al Junaibi.
"It shall not only be a bridge between football clubs, but shall also be a platform for a series of initiatives - business, technologies and above all - will be a bridge for the development of social and cultural ties between people from both sides," added Erez Halfon.
Terms of the MOU between UAE Pro League and its Israeli counterpart@IPFL_FOOTBALL pic.twitter.com/dMUUaEstPd

— Arabian ↔️ Gulf ↔️ League (@AGLeague_EN) October 27, 2020