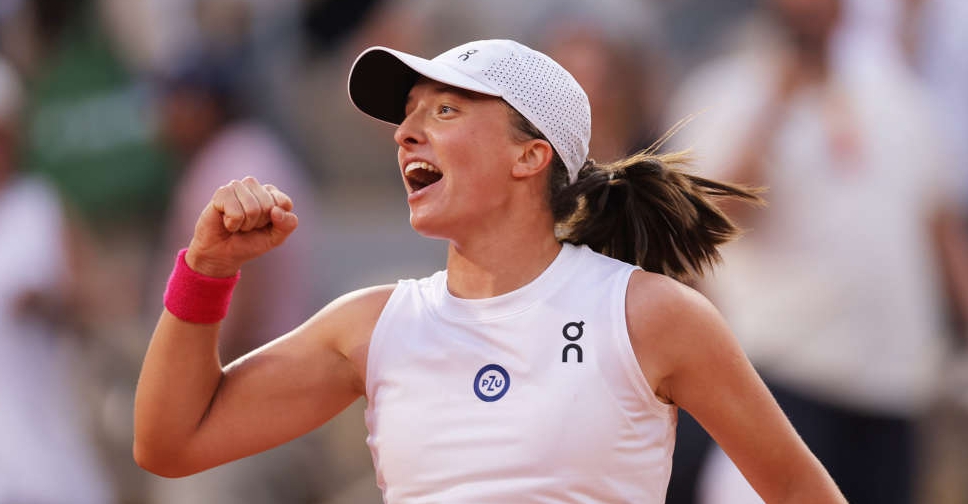 AFP
Defending champion Iga Swiatek felt the heat as she booked a French Open final spot for the third time in four years with a 6-2 7-6(7) win over Brazilian Beatriz Haddad Maia on Thursday.
The world number one found it tough going during the second set but when it came to the tiebreak, she produced her full array of shots to outwit Haddad Maia and set up a Saturday showdown with unseeded Czech Karolina Muchova.
Swiatek, who lifted the Suzanne Lenglen Cup last year and in 2020, will retain top spot in the WTA rankings after world number two Aryna Sabalenka of Belarus was knocked out.
As fans waved a Polish "Poland Garros" flag in stands that were half empty when the match started, Swiatek showed rare signs of frustrations but held herself together when it mattered to prevail as the clock hit the 9pm mark.
The 14th-seeded Haddad Maia, whose career has been hampered by injuries and a 10-month doping ban, had played four consecutive three-set matches to get to the semi-finals.
Swiatek's previous clashes had lasted a little over an hour each, while Haddad Maia had spent nearly 13 hours on court.
"She's using the fact that she's a lefty, she has a nice game for clay, plays top spin and plays aggressive. She's a fighter and showed that in every match she played here," said Swiatek.
"I'm glad I was solid and I finished my last shots."
Sent scurrying around the court by Swiatek, the Brazilian relied on her power to stop the top seed from running away with the match.