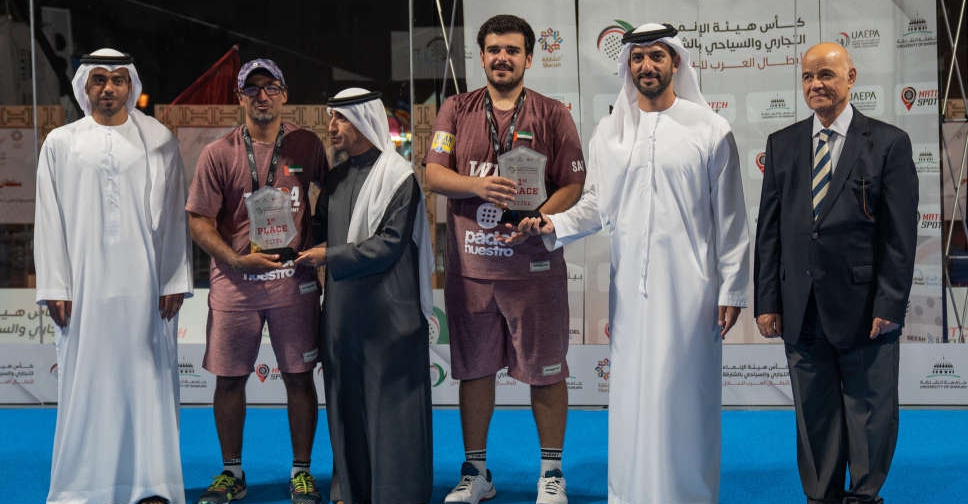 WAM
Sheikh Sultan bin Ahmed bin Sultan Al Qasimi, Deputy Ruler of Sharjah, crowned the UAE team with the Arab Padel Cup after they overcame the Qatari team in the finals.
UAE's Abdullah Ahli and Omar Bahrazian lifted the cup after defeating Qatar's Mohammed Saadoun and Abdullah Hajji.
The tournament, which started on March 2, brought together 18 teams representing 10 Arab countries - UAE and Qatar, which are participating with three teams each, and Egypt, Saudi Arabia, Kuwait and Morocco, which are participating with two teams for each country, and Bahrain, Oman, Tunisia and Iraq, which are participating with one team each.
The tournament started with five matches, where the first and second matches were classification matches, then the matches continued at a rate of four matches per day, leading to the semi-finals and then the final match.