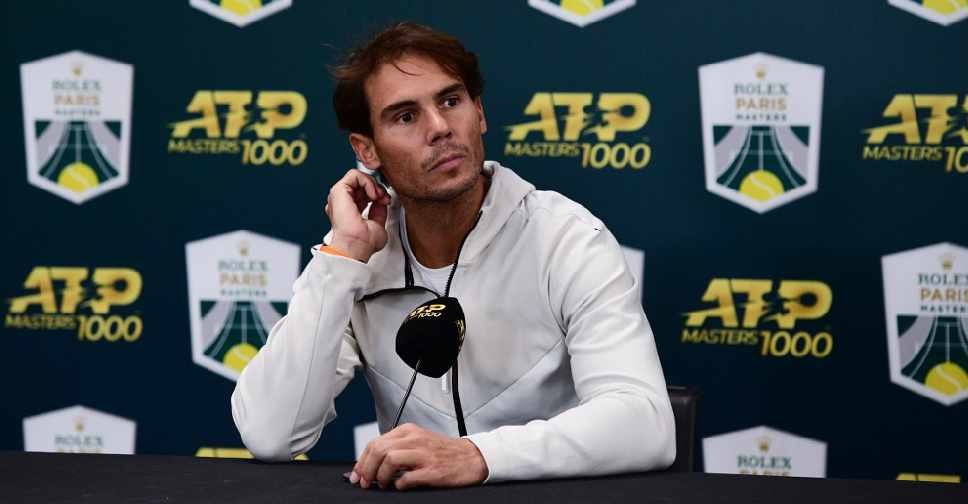 Martin BUREAU / AFP
Rafael Nadal is optimistic he will be fit for the ATP Finals as he battles Novak Djokovic for the number one ranking.
The 33-year-old, who pulled out of the Paris Masters last week with a stomach injury, is optimistic of playing a "good level" in his first match on Monday.
"If we were thinking we would not be able to play, we would probably not be here," he told BBC Sport.
"I am confident that I can be very competitive - but of course it's a tournament in which you will face the top guys from the beginning, so you need to be 100% ready."
If he wins the title, he will finish the year as number one, or Djokovic could step in if he wins two group-stage matches and reaches the final.