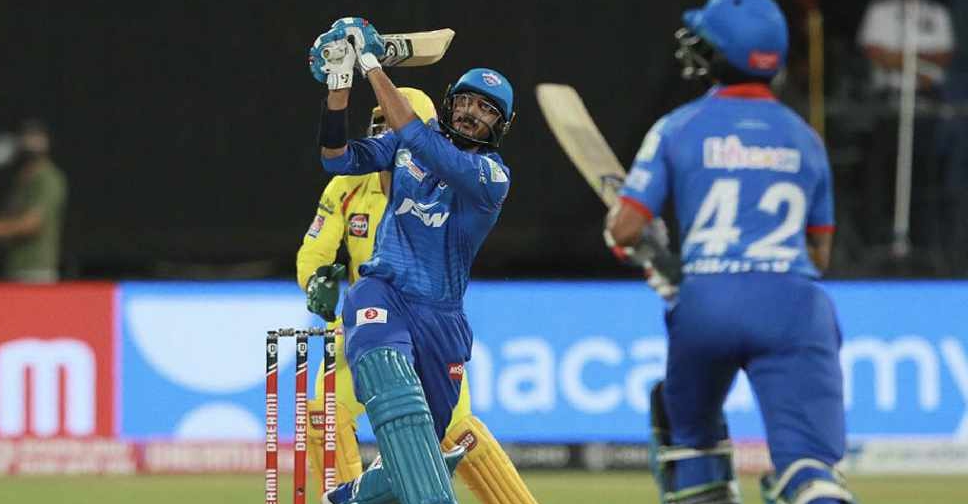 Twitte/Delhi Capitals
In match 34 of the Indian Premier League, the Delhi Capitals secured victory over the Chennai Super Kings by five wickets with a ball to spare.
Chasing a target of 180, Shikhar Dhawan scored an unbeaten 101, his first century of the IPL.
While Akshar Patel played a crucial hand (a five-ball 21), with his three sixes sealing the contest for the Delhi Capitals.
In Saturday's other match, Royal Challengers Bangalore beat Rajasthan Royals by seven wickets.
The battle for first position in the standings continues with the Delhi Capitals re-taking the top spot from the Mumbai Indians with seven wins from nine games.
Sunday's match sees Sunrisers Hyderabad take on the Kolkata Knight Riders, and Mumbai Indians go up against Kings XI Punjab.