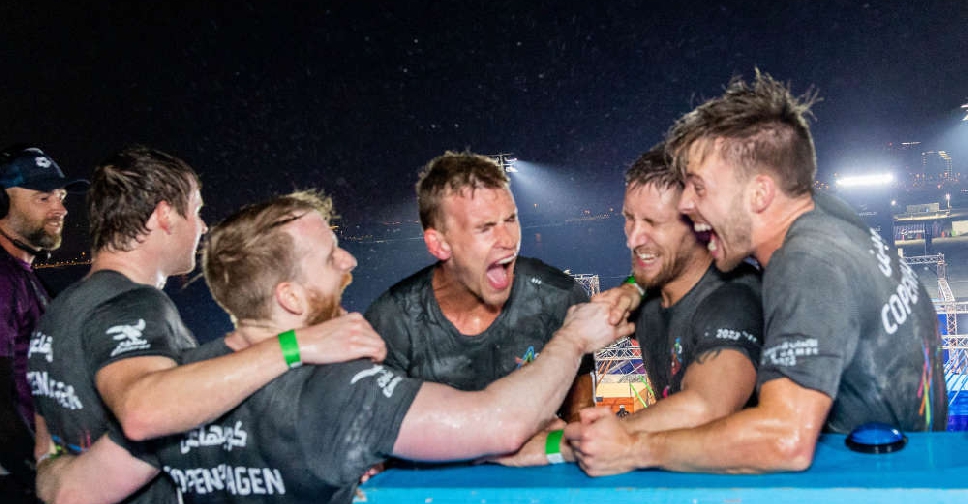 Twitter
The fourth edition of the Gov Games concluded on Sunday at the Dubai Design District (D3) with a total of 164 local and international teams competing across four categories.
The Gov Games champions each secured a top prize of AED 500,000, while the second-place winners in each category received a prize of AED 250,000 and the third place winners received AED 150,000.
The closing day saw the participation of 82 teams in the Battle of the Government for men, 27 teams in the Battle of the Government for women, 28 teams in the Battle of the Community and 27 teams in the Battle of the Cities. The four-day event attracted more than 11,000 spectators.
The list of Gov Games 2023 champions included: Dubai Civil Defence and F3 in the Battle of Government men and women teams respectively, while the team representing the Battle of Community is team Parkour and team Copenhagen won the Battle of Cities title.
His Highness Sheikh Hamdan bin Mohammed bin Rashid Al Maktoum, Crown Prince of Dubai and Chairman of Dubai Executive Council, praised the high level of competitiveness displayed in the fourth edition of Gov Games. He underscored the key role of the tournament in spreading a positive spirit and consolidating the values of teamwork and determination among participants.
Through such sporting events, we seek to strengthen the relationship between Dubai Government entities and various regional and international governments, His Highness said.
Sheikh Hamdan congratulated the winners across various categories and applauded the participating teams for showing strong sportsmanship. The event enhances awareness on the importance of having a collaborative mindset and focusing on physical and mental fitness to achieve success, His Highness said.
The Crown Prince of Dubai directed that the prize money won by F3, and NAS be donated to charity.
المنافسة شرسة بين فرق تحدي الحكومة - رجال لنيل لقب الأبطال.#الألعاب_الحكومية #فريق1هدف1 pic.twitter.com/3CtdIaif4t

— الألعاب الحكومية (@GovGames) March 5, 2023