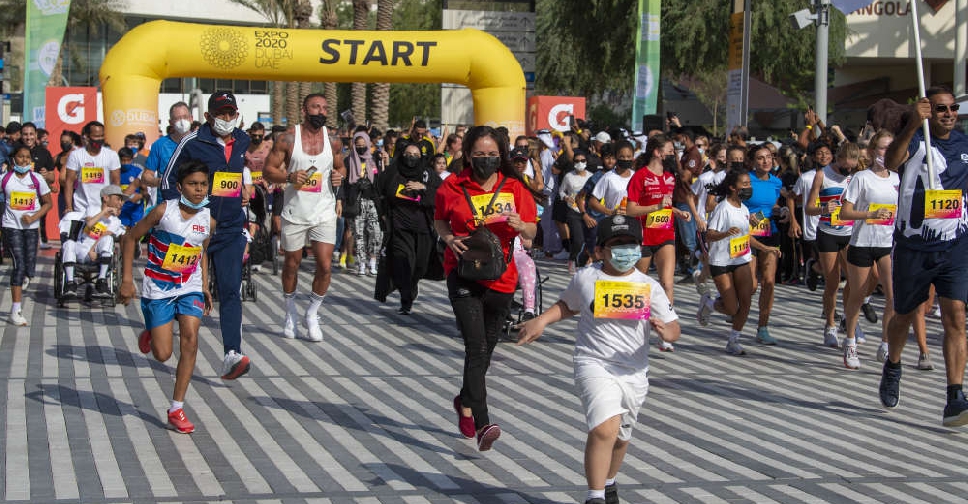 Supplied
The Expo 2020 Dubai Run is set to take place January 22 after its success back in November.
It'll give enthusiasts another opportunity to experience an iconic run through the site, past the awe-inspiring pavilions.
Supported by Expo 2020 Dubai and Dubai Sports Council, the Expo 2020 Dubai Run 2 will take place this Saturday, over 3, 5 or 10 kilometres.
The event is open to all and every participant will receive three free tickets to Expo 2020 for the run day.
There are a number of other community sports events taking place in Expo 2020 Dubai this month, including the Expo 2020 Dubai Running Club event at Expo Park on January 23 and January 30.
The run is open to people of all ages and abilities, with the ultimate goal of preparing participants to compete at various long distance races across the UAE, as well as improving their fitness and wellbeing levels.
Expo 2020 Dubai Run to return by popular demand on January 22, to give running enthusiasts another opportunity to experience an iconic run through @expo2020dubai, past its awe-inspiring thematic pavilions https://t.co/GH7n8uwA1R#Expo2020 #Dubai #tourism pic.twitter.com/rCxHo7OHSk

— Dubai Tourism (DET) (@dubaitourism) January 18, 2022