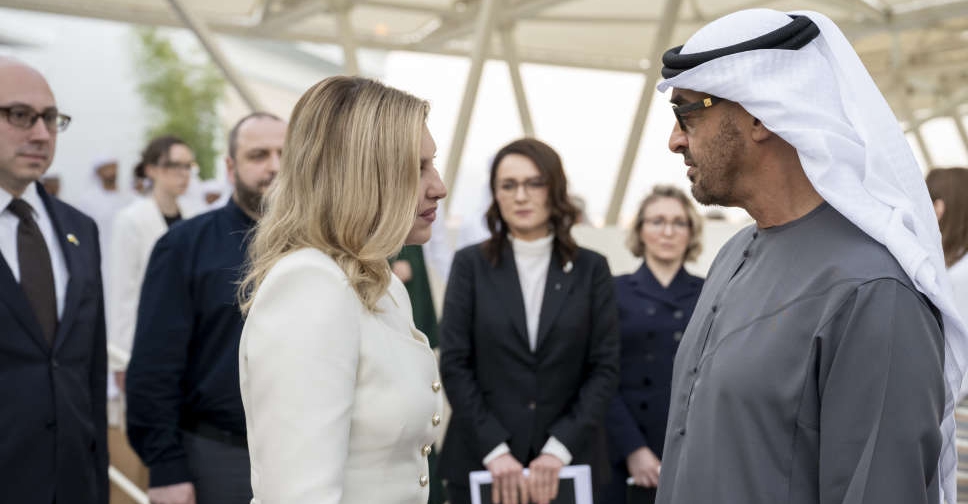 President His Highness Sheikh Mohamed bin Zayed Al Nahyan has pledged $4 million of humanitarian aid for the benefit of children in Ukraine.
It comes after he held talks with Ukraine's first lady Olena Zelenska at the Qasr Al Bahr majlis in the UAE capital.
The contribution will support the development of 10 buildings set to house roughly 100 children, under the Zelenzka's charitable foundation.
Sheikh Mohamed reiterated the UAE's commitment to the people of Ukraine through ongoing humanitarian aid, while stressing the importance of international and regional efforts aimed at reaching a political solution to re-establish security, stability and peace.
On her part, Zelenska thanked Sheikh Mohamed for his support and humanitarian stance throughout the crisis, as well as the UAE's provision of aid to Ukrainian refugees in neighbouring countries.
During her visit, Zelenska will take part in the Forbes 30/50 Summit and meet with members of the Ukrainian community living in the UAE.