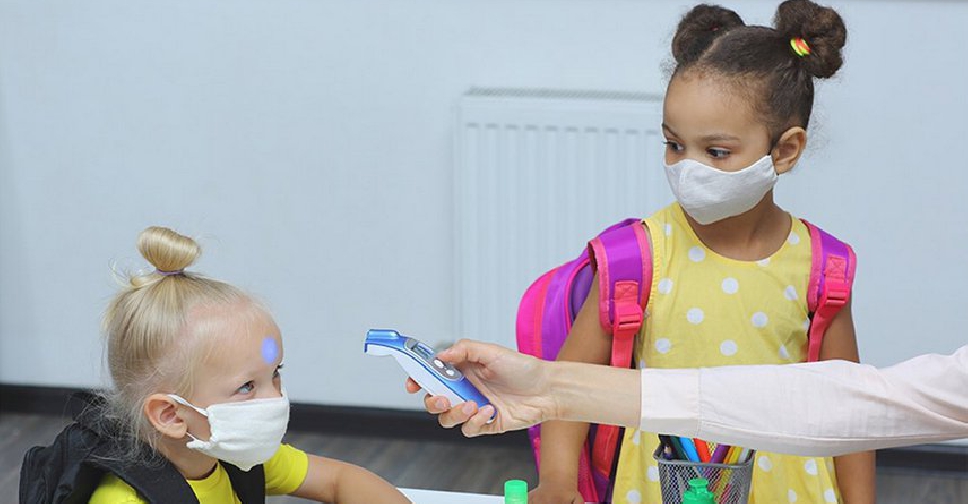 Twitter/(@NCEMAUAE)
Teachers and staff members of nurseries and childcare centers in the UAE will be required to take COVID-19 PCR tests every two weeks.
That's according to the Ministry of Education (MoE) and the National Emergency, Crisis and Disaster Management Authority (NCEMA).

This comes after both entities announced that nurseries and childcare centers across the country can now reopen, provided that health and safety measures are met.

A list of precautionary measures has been released by authorities which includes measuring temperatures and regulating the movement of staff and parents' entry to nurseries.

Authorities clarified that sterilization and hygiene procedures must also be carried out regularly.

Meanwhile, all toys and games in the facilities must be sterilized and cannot be shared among children, and kids' meals must be provided by their parents.
Ministry of Education and National Emergency Crisis and Disasters Management Authority
announce the reopening of nurseries in line with special requirements and all precautionary#CommitToWin #نلتزم_لننتصر pic.twitter.com/756OaqGhji

— وزارة التربية (@MOEducationUAE) August 27, 2020