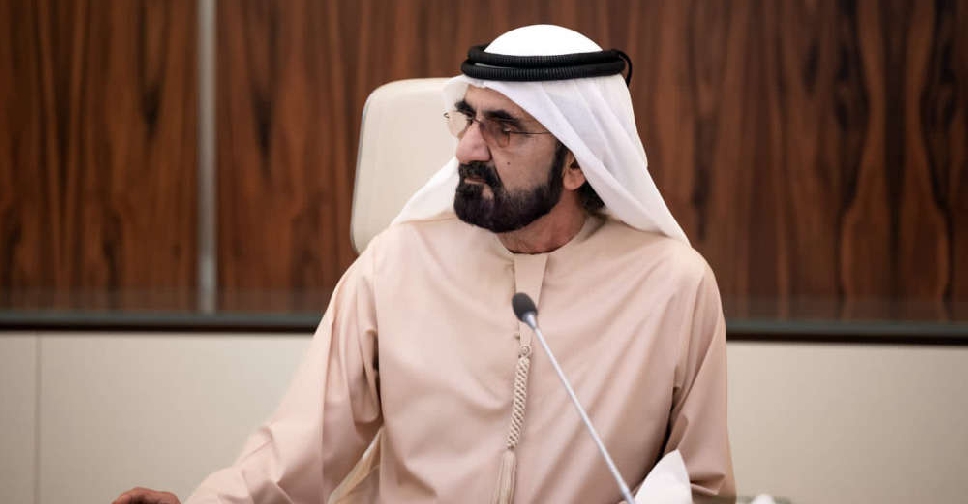 WAM
The UAE Cabinet has approved 24 national initiatives aimed at doubling re-exports from the UAE over the next seven years.
The initiatives will take advantage of the country's extensive network of 50 commercial offices worldwide.
His Highness Sheikh Mohammed bin Rashid Al Maktoum, Vice President and Prime Minister of the UAE, and Ruler of Dubai, approved the plan during a Cabinet meeting on Tuesday.

In addition, the Council of Ministers reviewed over 19 initiatives aimed at making the UAE the global capital of talent.
The country currently ranks second in the world in the index of senior specialized managers.
The goal is to transfer the best experiences and refine national cadres to have a global perspective.
The meeting also discussed the results of the work of the Supreme Committee for Free Trade Negotiations, which led to the signing of comprehensive economic partnership agreements with four countries.
The UAE is currently in negotiations with many other countries, with the impact of the agreements on the country's foreign trade figures already evident.
His Highness expressed confidence that 2023 would be the strongest economic year in the country's history.
.@HHShkMohd, in the presence of @MaktoumMohammed, @SaifBZayed & @HHMansoor, chairs the #UAE Cabinet meeting at Qasr Al Watan, Abu Dhabi.https://t.co/8qXmzknwuE pic.twitter.com/jJrgZlBQAI

— Dubai Media Office (@DXBMediaOffice) March 28, 2023
The Cabinet also agreed to host the International Union for Conservation of Nature World Conservation Congress in Abu Dhabi in 2025.
The conference is expected to be attended by 10,000 environmental experts and specialists from 160 countries, reaffirming the UAE's commitment to sustainable economic growth.
Sheikh Mohammed commended the Cabinet members for their efforts and commitment to achieving the UAE's strategic goals.
The initiatives approved during the meeting are expected to contribute significantly to the country's economic growth and development.