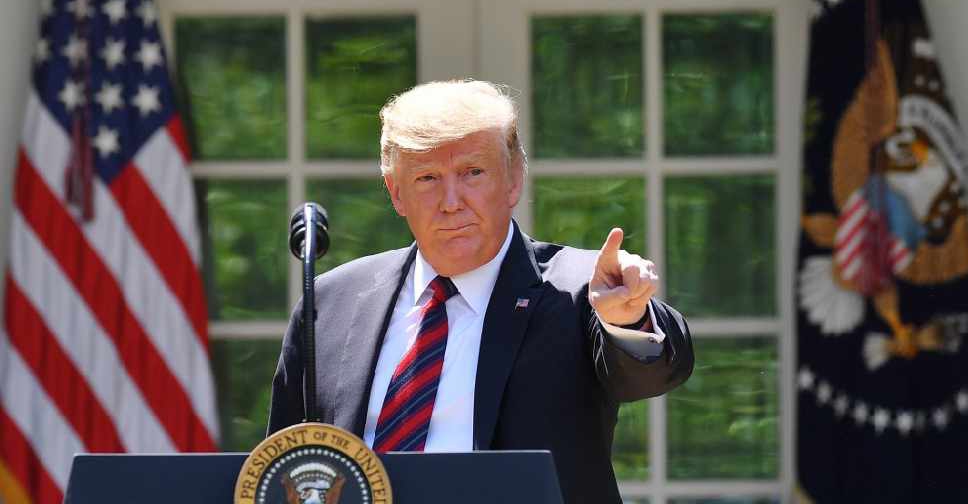 AFP
The White House said it will not cooperate with House Democrats' impeachment inquiry into President Donald Trump.
It claims the proceedings amount to "baseless, unconstitutional efforts to overturn the democratic process".
"Put simply, you seek to overturn the results of the 2016 election and deprive the American people of the president they have freely chosen," White House counsel Pat Cipollone wrote in an eight-page letter.
He accused the leading Democrat and House Speaker, Nancy Pelosi, and the three chairmen of the Democratic committees of setting up an inquiry "that violates fundamental fairness and constitutionally mandated due process".
The inquiry is trying to determine whether Trump abused his powers to seek a corruption probe in Ukraine of his rival Joe Biden.